Maternal, Child and Reproductive Health
PregVax: Plasmodium vivax Infection in Pregnancy
The PregVax project is a four-year collaborative project aimed at addressing knowledge gaps in pregnancy and vivax malaria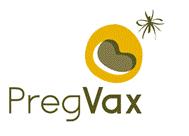 Website
Approximately 25 million pregnant women exposed yearly to malaria live in areas where Plasmodium vivax is endemic. While the effects of falciparum malaria in pregnancy have been well characterised and are responsible for considerable maternal and infant morbidity and mortality, surprisingly little is known about the impact of P. vivax infection during gestation.
Malaria in pregnancy was prioritised by the 7th Framework Program of the European Commission. To fill the knowledge gaps of vivax malaria in pregnancy, the PregVax study carried out a cohort observational study in pregnant women in five P. vivax endemic countries, Brazil, Colombia, Guatemala, India, and Papua New Guinea, broadly representing most of the world's P. vivax infections.
Around ten thousand pregnant women were enrolled by the five sites in total at the time of routine antenatal care visits and followed-up at the health facility until delivery.
Main Objectives
The main objective of the PregVax study is to describe the epidemiological and clinical features of P. vivax malaria in pregnancy. The PregVax study will also determine if there are pregnancy-specific immune responses and characterize, genotypically and phenotypically, parasites of the placenta.
About Pregvax
Pregvax is a project of The Clinic Foundation.
It is funded by:
-Ministry of Economy and Competitivenes, Government of Spain
-7th EU Framework Program (FP7).
It belongs to the Malaria in Pregnancy Consortium.

Our Team
Principal Investigator
Clara Menéndez

Research Professor, Director of the Maternal, Child and Reproductive Health Initiative and Programme
ISGlobal team
See More