How We Work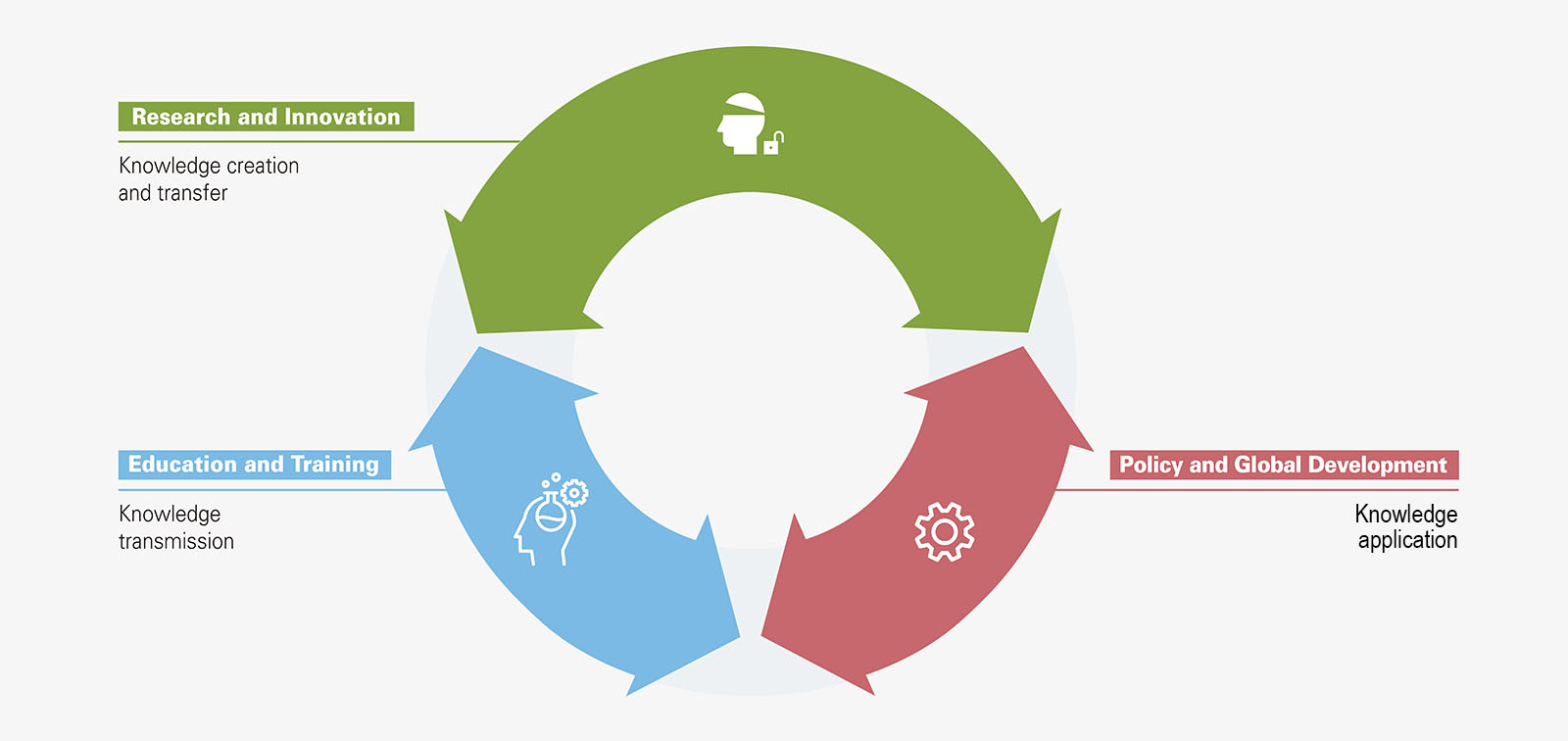 Knowledge Creation: Scientific Research
Scientific research is the backbone of ISGlobal's work. This activity is carried out with a focus on translational research and in collaboration with many partners and associates. Since the merger with the Centre for Research in Environmental Epidemiology (CREAL) in June 2016, ISGlobal focuses its research efforts on two main research areas: on one hand, infectious diseases and on the other hand, non-communicable diseases and environment. Its multidisciplinary approach allows it to encompass a wide range of fields and topics, ranging from molecular biology to clinical and epidemiological research.
Knowledge Management: Policy & Global Development
The department of Policy and Global Development is the core element in ISGlobal's knowledge transfer strategy. The department's dual function as a think tank and a catalyst for ideas and action embodies the institute's strategy of studying real world problems to effect change. This department's two-pronged approach uses the results of multidisciplinary evidence-based analysis to inform the global health agenda and to intervene directly on the ground through international development projects.
Knowledge Transmission: Education and Training
ISGlobal contributes to the training of the diverse professionals that operate in the world of global health with an academic program of excellence. The experience and knowledge acquired through scientific research and field work are integrated with the academic strength of the University of Barcelona (UB), Pompeu Fabra University (UPF) and other international reference institutions, through the agreements of established collaboration.
Administration