Goal 11: Make cities and human settlements inclusive, safe, resilient and sustainable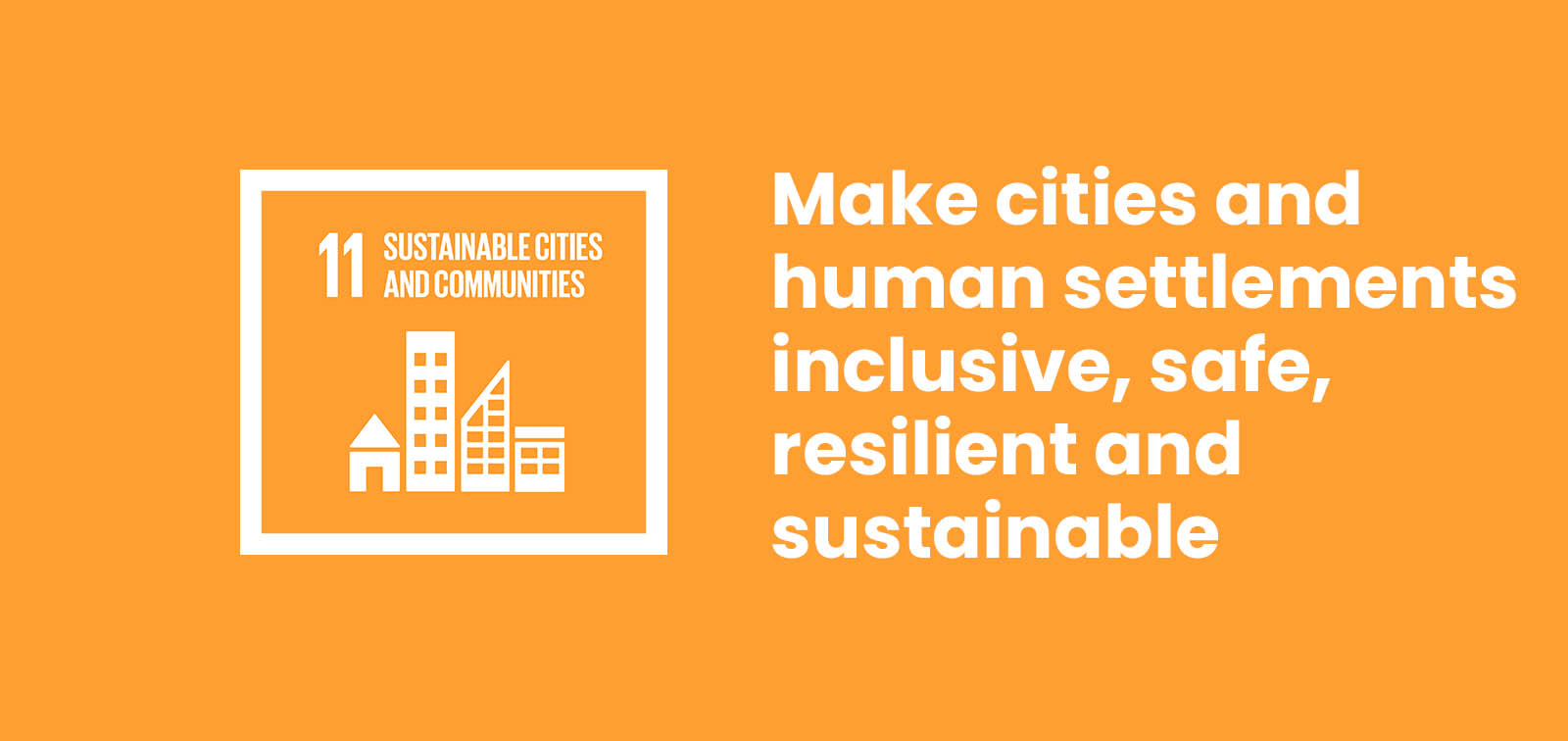 By 2030, two thirds of the world population (5 billion people) is expected to live in cities. Rapid urbanization has brought enormous challenges, including growing numbers of slum dwellers, increased air pollution, inadequate basic services and infrastructure, and unplanned urban sprawl, which also make cities more vulnerable to disasters. Making cities safe and sustainable means ensuring access to safe and affordable housing, investment in public transport, creating green public spaces, and improving urban planning and management in a participatory and inclusive manner.
Interaction with SDG 3
Health will greatly benefit from fostering healthier cities through urban planning, cleaner air and more active lifestyles.