Policy & Global Development
Her Majesty Queen Letizia of Spain Visits the Manhiça Health Research Centre
Her Majesty the Queen travels to Mozambique to learn about the work carried out there by Spanish cooperation and the emergency response to Cylone Idai
30.04.2019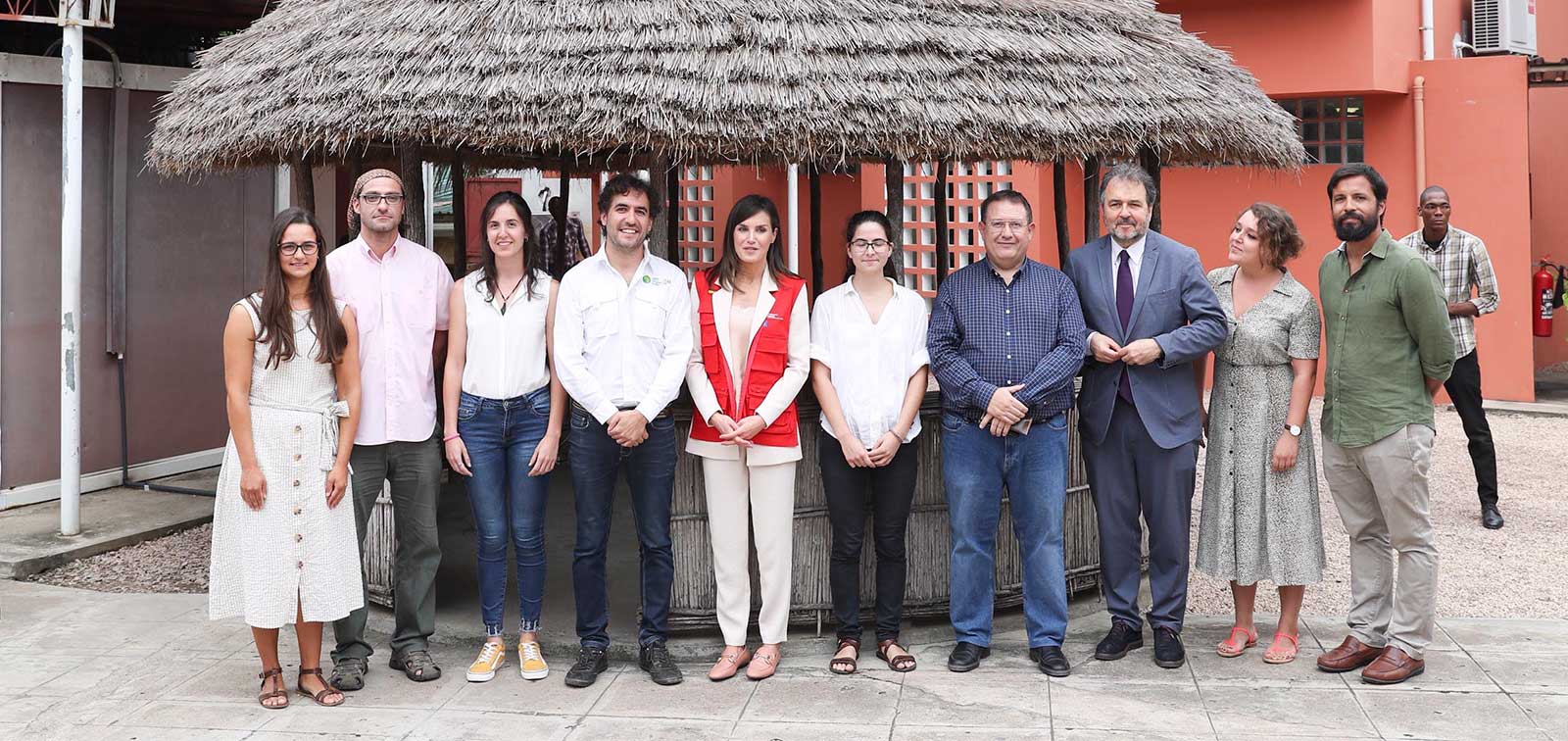 Her Majesty Queen Letizia of Spain visited yesterday the Manhiça Health Research Centre (CISM) as part of her development cooperation trip to Mozambique. Her Majesty made a tour of the research centre in company of its director, Eusebio Macete, and Antoni Plasència, director of the Barcelona Institute for Global Health (ISGlobal), and could observe firsthand the work done in different laboratories such as microbiology, biological samples and the insectary. Throughout the visit, different Mozambican and Spanish researchers explained the work they are doing on malaria and tuberculosis.
The CISM, which was awarded the Prince of Asturias for International Cooperation prize in 2008, represents a key channel of knowledge transfer between Spain and Africa, and one of the best examples of success of Spanish foreign aid. In addition, the centre is a strategic partner for ISGlobal, with whom it has implemented a shared research, training and development model over the last 24 years. This has not only benefited both countries but has also contributed to the development of knowledge and capacities of both Mozambican and Spanish researchers.
Queen Letizia travelled to Mozambique in company of the Spanish Secretary of State for International Cooperation, Juan Pablo de Laiglesia, and the director of the Spanish Development Cooperation Agency (AECID), Cristina Díaz, with the aim of getting acquainted with the work carried out in the country by Spanish Cooperation as well as the reconstruction plans and foreign aid needed after Cyclone Idai hit Mozambique last March, leaving a trail of devastation and over 600 deaths.