Evaluation of Strategies for Yaws Eradication
Yaws eradication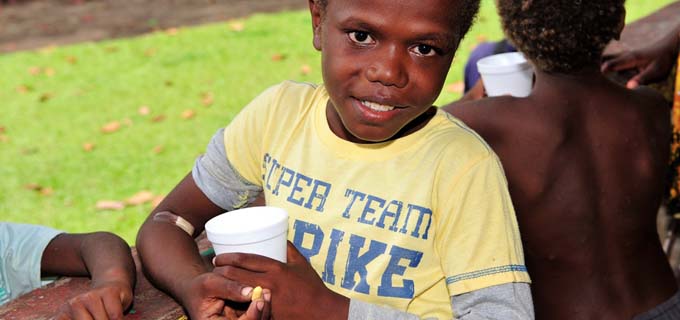 Website
The Barcelona Institute for Global Health (ISGlobal) research team has developed the tools needed to definitively eradicate yaws from the planet: a diagnosis of yaws can now be confirmed using a new test based on a single drop of blood, and a single dose of azithromycin (an oral antibiotic) has been shown to be effective in curing the infection. http://www.who.int/yaws/photos/en/
The findings of the studies jump started the NTD community in action and prompted the World Health Organization (WHO) to target yaws for Global Eradication by 2020.
The objective of our new project is to evaluate the new WHO-strategy to stop yaws transmission which involves mass treatment with single dose oral azithromycin of the entire population. If the new strategy proves effective, countries will be free of the disease in one or two years after implementation.
What is the Ultimate Goal?
The goal is to eradicate yaws DEFINITIVELY WORLDWIDE in the short to medium term (10 years).
Yaws eradication will need a donation of 40 million treatments, with a cost of 0.50 Euro per treatment, and fundings to distribute the pill. Representatives of the countries where yaws is still endemic have made a commitment to fight this disease.
What is Yaws?
Yaws is a neglected disease that affects children and young adolescents aged between 1 and 15 years. Yaws, which is a close cousin to syphilis, causes large painful ulcers on the arms and legs. If left untreated, the bacteria may penetrate the patient's bone, often causing inflammation, pain and permanent disfigurement.
Documentary: War Against Yaws
The Broadcaster producer has started the filming of a documentary on Dr Oriol Mitjà's story: http://www.broadcaster.cat/pian
Project Funders
Newcrest Mining Limited
International SOS - Niugini
External links
http://www.thelancet.com/journals/lancet/article/PIIS0140-6736(11)61624-3/fulltext
http://www.who.int/yaws/photos/en/index2.html
http://www.theguardian.com/global-development/2014/feb/21/yaws-bacterial-skin-disease-who-donated-antibiotics