Recerca, Eliminació de la malària
ADAM
Administración masiva y focal de fármacos antimaláricos para avanzar hacia la eliminación de la malaria en Mozambique: acelerando la implementación de programas y políticas
Durada

Noviembre de 2020 - Noviembre de 2024

Coordinador

Caterina Guinovart

Finançadors

EDCTP
Para asegurar que la investigación científica tiene un impacto real en la salud de las personas es necesario desarrollar herramientas y estrategias novedosas y efectivas, pero también investigar de qué manera dichas intervenciones podrán estar ampliamente disponibles para las poblaciones beneficiarias. Este es precisamente el objetivo del proyecto ADAM, que desarrollará y pondrá a prueba una estrategia para ejecutar, a través del sistema de salud regular en Mozambique, dos intervenciones para avanzar hacia la eliminación de la malaria: Administración Masiva de Fármacos (MDA, por sus siglas en inglés) y Administración Focal de Fármacos reactiva (rFDA, por sus siglas en inglés) con puntos focales de investigación. Según los resultados de la implementación piloto, el proyecto también contribuirá al Programa Nacional de Control de la Malaria (NMCP, por sus siglas en inglés) en Mozambique para incluir estas intervenciones en su plan estratégico de malaria y desarrollar una guía técnica específica para el país.
El proyecto ADAM parte de los resultados del Proyecto Magude, realizado en el contexto de la Alianza Mozambiqueña para la Eliminación de la Malaria (MALTEM), que evaluó un conjunto de intervenciones para la eliminación de la malaria en el sur de Mozambique, incluyendo MDA y rFDA. La prevalencia de parásitos disminuyó un 71,3% (del 9,1% al 2,6%) tras realizar dos rondas anuales de administración masiva de dihidroartemisinina-piperaquina (DHAp) a toda la población durante dos años consecutivos, en el contexto del control intensificado de vectores en el distrito de Magude. A continuación, se llevó a cabo una rFDA durante un año más para lograr una reducción general del 84,7% en la prevalencia de infecciones en todas las edades a lo largo del proyecto y evitar el 76,7% de los casos clínicos esperados.
El objetivo final de ADAM es desarrollar una política para implementar MDA y rFDA en "modo programático", es decir, dentro de la infraestructura del sistema de salud existente en Mozambique. El primer paso será desarrollar una estrategia de entrega optimizada y crear un sistema de recopilación y visualización de datos para facilitar el seguimiento y la supervisión de las actividades, en colaboración con las partes interesadas. La viabilidad y la eficacia operativa de la estrategia se evaluarán mediante una implementación piloto. Las lecciones aprendidas se utilizarán para informar el desarrollo de políticas y directrices para MDA y rFDA.
El proyecto ADAM se llevará a cabo a través de un consorcio formado por el Centro de Investigación en Salud de Manhiça (CISM, que será la entidad coordinadora), el NMCP en Mozambique e ISGlobal. Además, tendrá un enfoque colaborativo para asegurar la participación de las partes interesadas en Mozambique y las comunidades afectadas, y favorecer sinergias con otras intervenciones y el aprovechamiento de los recursos disponibles para lograr una mayor apropiación, aceptabilidad y sostenibilidad de las intervenciones. Esto implicará consultas intensas y colaboraciones con todas las partes del sistema de salud, incluida la sociedad civil, representantes relevantes del gobierno, organizaciones no gubernamentales y agencias internacionales involucradas en la implementación de intervenciones de salud en Mozambique.
Además del beneficio directo para Mozambique a través del desarrollo de políticas y directrices técnicas para avanzar en la eliminación de la malaria en áreas de transmisión baja a moderada, ADAM espera brindar evidencia útil a otros países africanos donde la malaria es endémica, a través de la comunicación y la difusión de los resultados y las lecciones aprendidas.
Socios:
Fundaçao Manhiça, Mozambique (entidad coordinadora general del proyecto)
Programa Nacional para el Control de la Malaria, Ministerio de Salud, Mozambique
Financiación total:
2.217.736,09 euros
Entidad financiadora: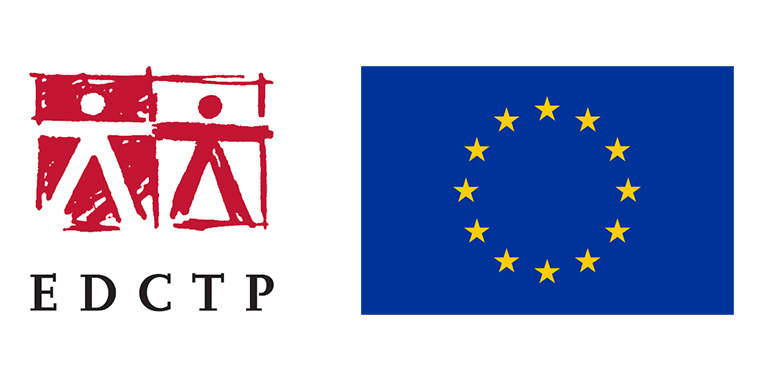 This project is part of the EDCTP2 programme supported by the European Union
Our Team
Coordinator
ISGlobal Team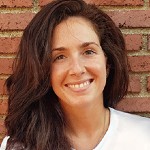 Beatriz Galatas
Magude está localizado en la provincia de Maputo, al sur de Mozambique. La fotografía que ofrece este distrito es muy similar a la que podría...
Eliminació de la malària
17.08.2020