Policy & Global Development
Morocco Turns the Spotlight on Air Pollution and Improving Access to Water, Sanitation and Hygiene to Achieve the SDGs
ISGlobal, the Moroccan Ministry of Health and AECID organise two workshops in Rabat to identify priorities in these areas
14.05.2018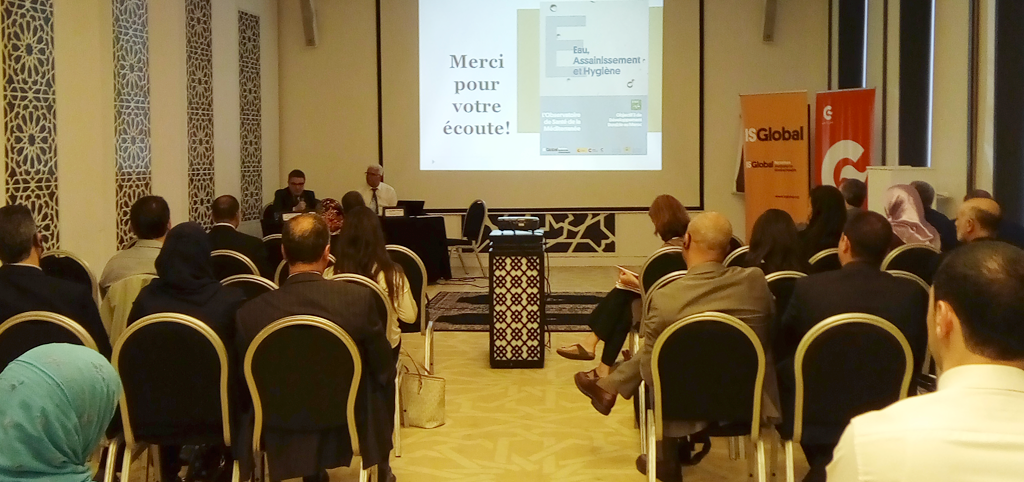 Health and the environment are at the centre of the Sustainable Development Goals (SDGs), the new 2030 development agenda that sets specific targets in issues such as health, water, industry and cities. Under this new scenario, Morocco has clearly stated its intention of achieving the SDGs, and has recognized air pollution and improved access to water, sanitation and hygiene as key issues.
With this goal, the Moroccan Ministry of Health, in collaboration with ISGlobal and the Spanish Agency for International Development Cooperation (AECID) launched two projects almost one year ago, in the framework of environmental health line of the Mediterranean Health Observatory, which aim to analyse the country's current situation in these issues and design indicators and policies to implement the SDGs.
Thus, two workshops took place on May 10 in Rabat to present the results of a joint effort between ISGlobal researcher David Rojas and several Moroccan researchers from the Directorate of Epidemiology and Disease Control (DELM) concerning targets 3.9, 6.1, 6.2 and 11.6 related with air pollution, water, sanitation and hygiene. Both sessions were attended by the General Secretary of the Moroccan Ministry of Health, Profesor Hicham Nejmi, DELM director Professor Maaroufi, the director of Policy and Global Development at ISGlobal Rafael Vilasanjuan, and the head of the Economic Development Programme at AECID Ignacio Martínez Boluda.
"Mortality related to air pollution has increased 50% in Morocco over the last 25 years. And a sector of the population remains without access to water, sanitation and hygiene despite considerable progress in the last 25 years. This means that, with the current trend, the country will not achieve the SDGs in these two areas. We need cross-cutting actions, multidisciplinary efforts and inter-ministerial collaboration in order to implement the necessary interventions and achieve the SDGs", explains ISGlobal researcher David Rojas.
The Mediterranean Health Observatory is a project led by ISGlobal and the Moroccan Ministry of Health with Spanish development aid funds, whose goal is to identify and work on global health issues with particular relevance for the Mediterranean region and the SDGs, such as environmental health and migrant health.