Malaria Elimination
Malaria Eradication Research Agenda (malERA) Initiative

The Malaria Eradication Research Agenda (malERA) initiative was as a rigorous scientific consultative process to identify knowledge gaps and new tools that will be needed to eradicate malaria globally, on the understanding that the academic and research community will necessarily play a crucial role in the fight against malaria and its eradication worldwide, and that such a goal will be unachievable without the development of a new generation of tools focused in interrupting transmission.

The process engaged more than 250 scientists in a series of 20 consultations around the world, producing a R&D agenda for malaria eradication that was published in a PLoS Medicine monographic volume issued in January, 2011, comprising an Introduction, 9 papers on specific thematic areas and two background papers on lessons learnt from previous malaria and other diseases eradication campaigns. This collection is considered a R&D complement to the 2008 Global Malaria Action Plan.

The process was led by a Steering Committee, an International Advisory Committee and a Leadership Council comprising the Director General of WHO, the President of the Global Health Program of the Bill & Melinda Gates Foundation, the Director of the National Institute of Allergy and Infectious Diseases (NIAID); the Director of the Wellcome Trust and the Executive Director of the Roll Back Malaria Board. On the occasion of the publication of the malERA outcomes, the LC highlighted the importance of R&D for achieving the goal of malaria eradication, and called for active involvement and commitment.
MalERA was supported by a grant from the Bill & Melinda Gates Foundation. Continuity and cross-sector communication within the different program elements was facilitated by a Secretariat based at the Barcelona Centre for International Health Research (CRESIB).
The malERA initiative lasted from 2008 until 2011. In 2012 the Malaria Eradication Scientific Alliance (MESA) was launched following the footsteps of malERA.
[Read the full version of the text, here.]
The malERA process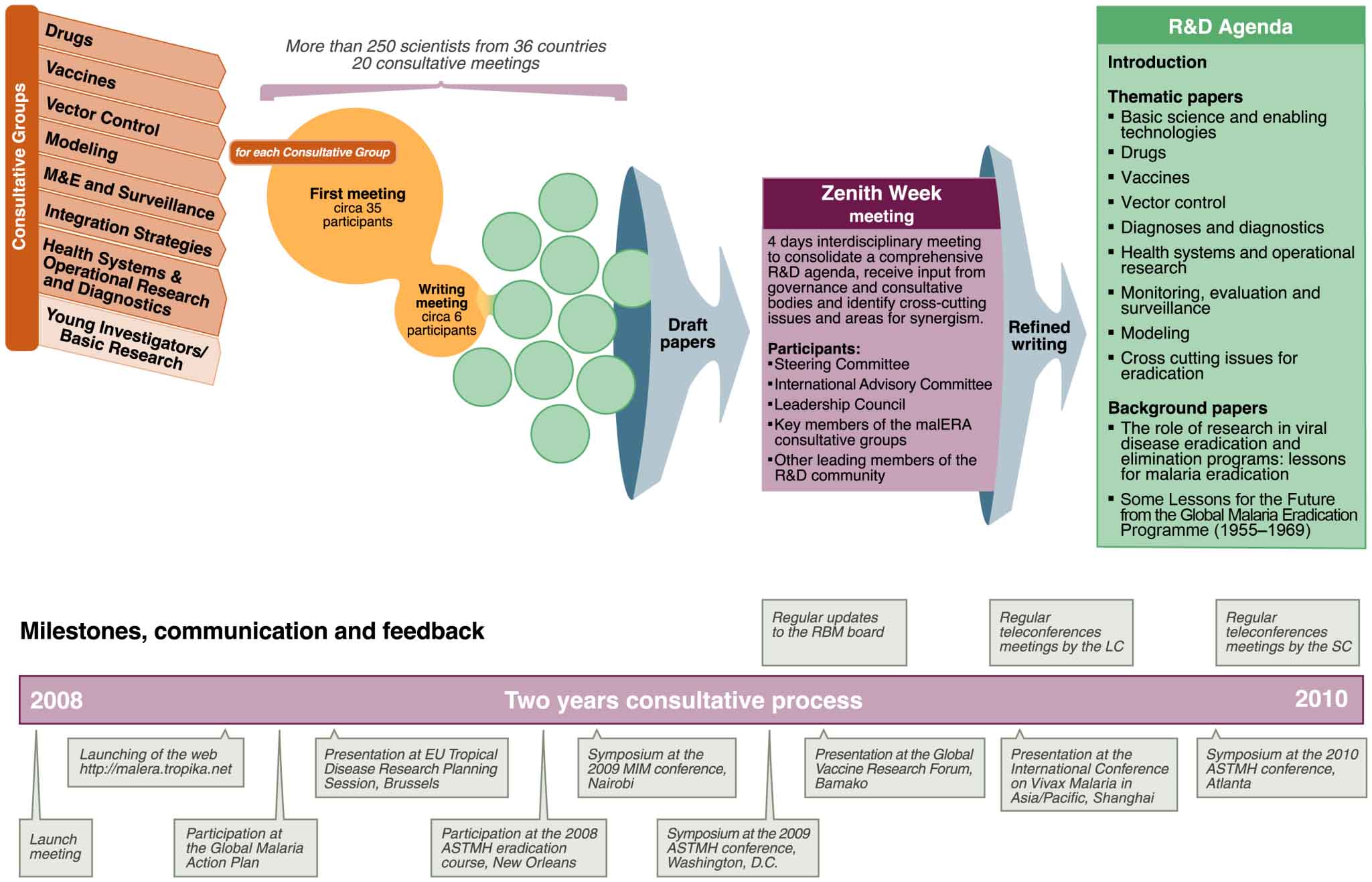 Links
malERA Leadership Council - Joint Statement
PLoS Medicine Monographic: malERA – a research agenda for malaria eradication