Policy & Global Development
ISGlobal Signs Collaboration Agreement With Brazil's Oswaldo Cruz Foundation (Fiocruz)
The two institutions will begin drawing up a joint action plan for the coming years
22.04.2021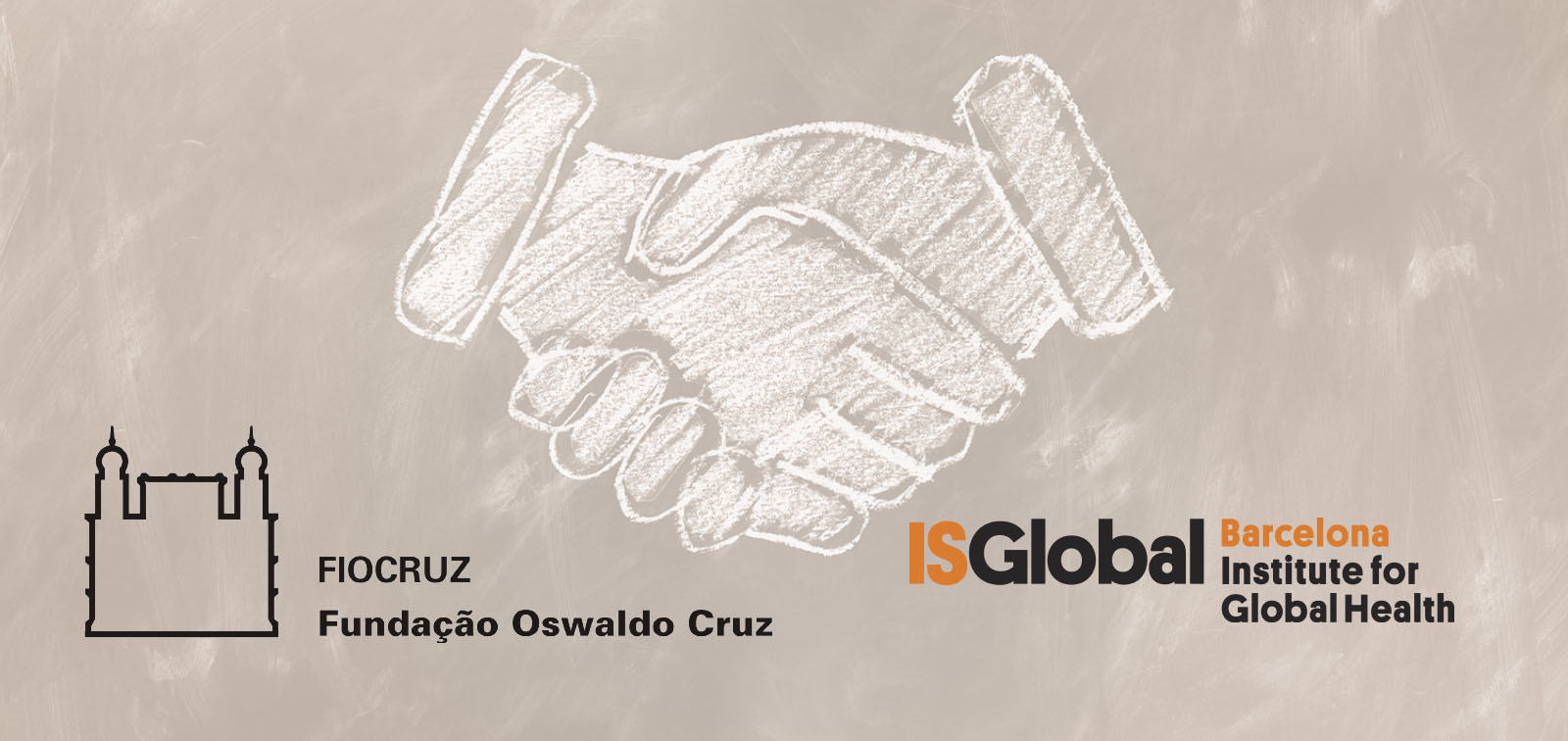 The Barcelona Institute for Global Health (ISGlobal), a centre supported by the "la Caixa" Foundation, and the Oswaldo Cruz Foundation (Fiocruz), an institution attached to the Brazilian Ministry of Health, have signed a memorandum of understanding that lays the groundwork for the implementation of a joint plan in the coming years.
Regarded as Latin America's leading health science and technology institution, Fiocruz is dedicated to promoting health and social development, as well as generating and disseminating scientific and technological knowledge. The public health experience of Fiocruz presents an opportunity for ISGlobal to undertake collaboration and cooperation projects in the region.
ISGlobal has a track record in Latin America stretching back more than a decade and spanning various areas of study, including malaria, neglected tropical diseases and, most notably, Chagas disease (the Institute set up a clinical platform against Chagas in Bolivia in 2009). Moreover, since the emergence of COVID-19, ISGlobal has worked closely with various countries and leaders in the region to provide support for pandemic preparedness, response and recovery.
The disproportionate impact of COVID-19 on vulnerable groups has underscored the striking inequalities in access to medical care and public health in regions such as Latin America.
ISGlobal and Fiocruz have collaborated on several joint research projects and scientific publications in recent years. The new agreement formalises this association and sets out the institutions' intention to promote public health through specific activities and collaboration in particular areas.
The agreement includes a preliminary list of potential areas for collaboration, although the definitive plan will be developed with the participation of the relevant scientific areas and researchers.
Cooperation between Fiocruz and ISGlobal will enable the development of a meaningful and effective platform for sharing knowledge through the institutions' respective networks, which in turn will sustain further associations among multiple stakeholders.
The signing ceremony, held virtually on 22 April, marks the start of a process of identifying synergies and exploring ways to improve collaboration in the future.