Policy & Global Development
ISGlobal Strengthens Ties With Mozambique in Madrid
Delegation from ISGlobal visits Mozambique's new ambassador to Spain
09.11.2021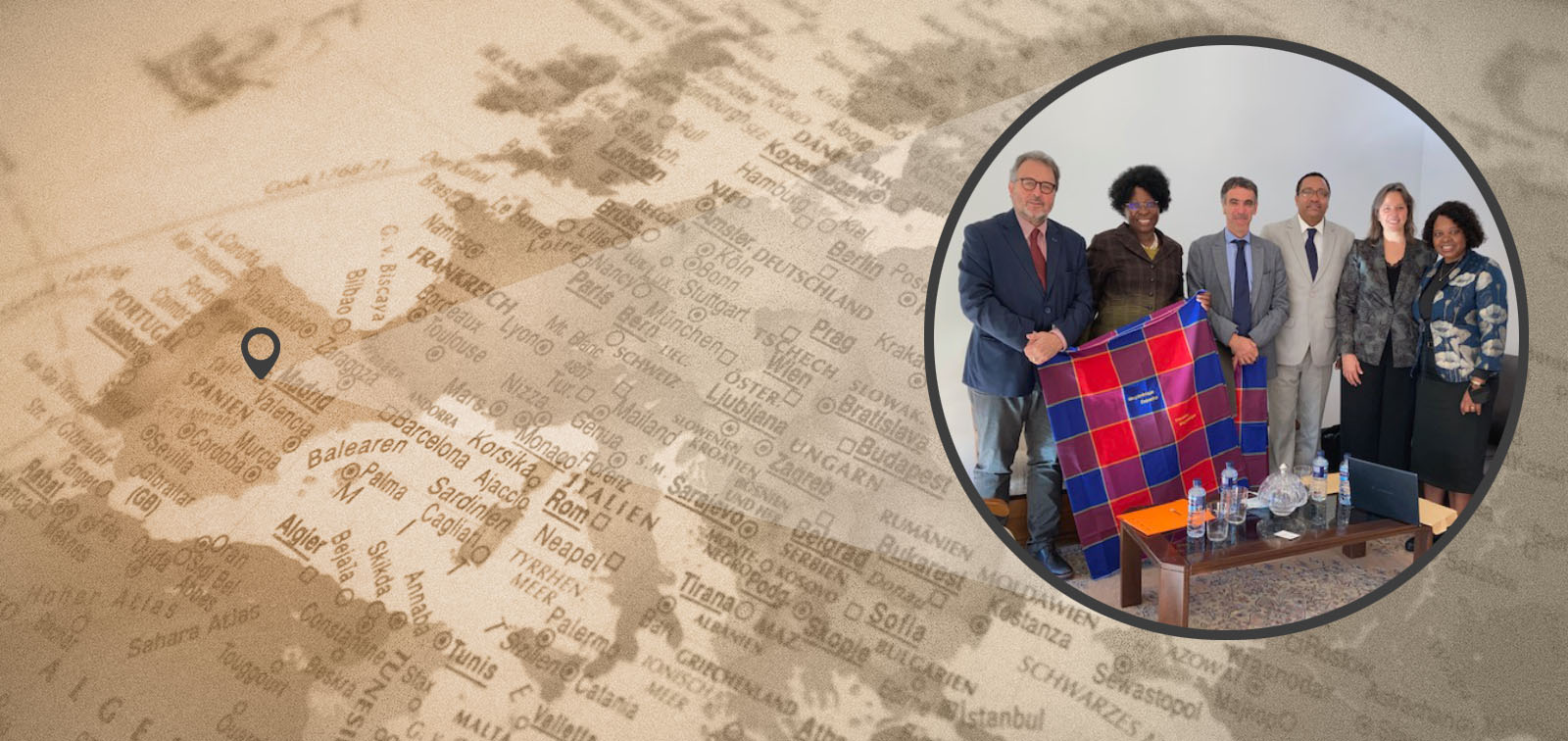 ISGlobal's ties to Mozambique date back a quarter of a century, when researchers from Hospital Clínic and the University of Barcelona, working with Mozambican researchers and with support from the Government of Mozambique and Spanish Cooperation, set up the Manhiça Health Research Centre (CISM). Since then, the strategic alliance between CISM and ISGlobal has driven both countries' growth in the fields of research and training.
This week, a delegation from ISGlobal made up of Director General Antoni Plasència, General Manager Gonzalo Vicente and Human Resources Manager María José Merino visited Mozambique's recently appointed ambassador to Spain, Maria Manuela dos Santos Lucas, at the country's new diplomatic headquarters in Madrid. The new ambassador presented her credentials, accrediting her as Mozambique's representative and highest-ranking diplomatic officer in Spain, on 4 October.
"We want to maintain and strengthen the close ties of friendship and collaboration that bind us to Mozambique, with the aim of continuing to work together to promote global health equity through research and training," commented Plasència. "This is especially relevant now, as we celebrate CISM's 25th anniversary."
The meeting also served to reinforce the support mechanisms for ISGlobal research staff travelling to the African country. Finally, the delegation extended an invitation for the new ambassador of Mozambique to visit ISGlobal's headquarters in Barcelona in the near future.
Cristina Gutiérrez
[This blog post is a one of a series of articles to commemorate the 25th anniversary of CISM. Author: Cristina Gutiérrez Hernández, head of the...
20.10.2021