Training
2021-2022 Academic Year Kicks Off With Lecture by Jordi Vila
The Master of Global Health, the Master of Clinical Research: International Health and the Master of Clinical Research: Clinical Microbiology begin their tenth edition this year
01.10.2021
The 2021-2022 academic year officially kicked off today with a lecture on antimicrobial resistance by ISGlobal researcher Jordi Vila, delivered at the auditorium of the Faculty of Medicine and Health Sciences at the University of Barcelona (UB). Vila is a professor in the Faculty of Medicine at the UB, the head of the Department of Clinical Microbiology at Hospital Clínic, the director of the Antimicrobial Resistance Initiative at ISGlobal and the co-director of the Bacterial and Viral Infections programme at the same institution. His inaugural lecture was entitled "A Holistic Overview of Antimicrobial Resistance: Designing a New Antibiotic".
Classes for the three ISGlobal-coordinated UB master's degrees, now in their tenth edition, will be attended by 42 students from more than ten different countries. Seventeen students are enrolled in the Master of Global Health (MGH), another 15 in the Master of Clinical Research: International Health (MCR-IH) and yet another 10 in the Master of Clinical Research: Clinical Microbiology (MCR-CM). ISGlobal's educational portfolio also includes the Diploma of Global Health Fundamentals, which consists of the first two modules of the Master of Global Health.
The MGH and MCR-IH programmes have two students from sub-Saharan Africa on full scholarships from ISGlobal.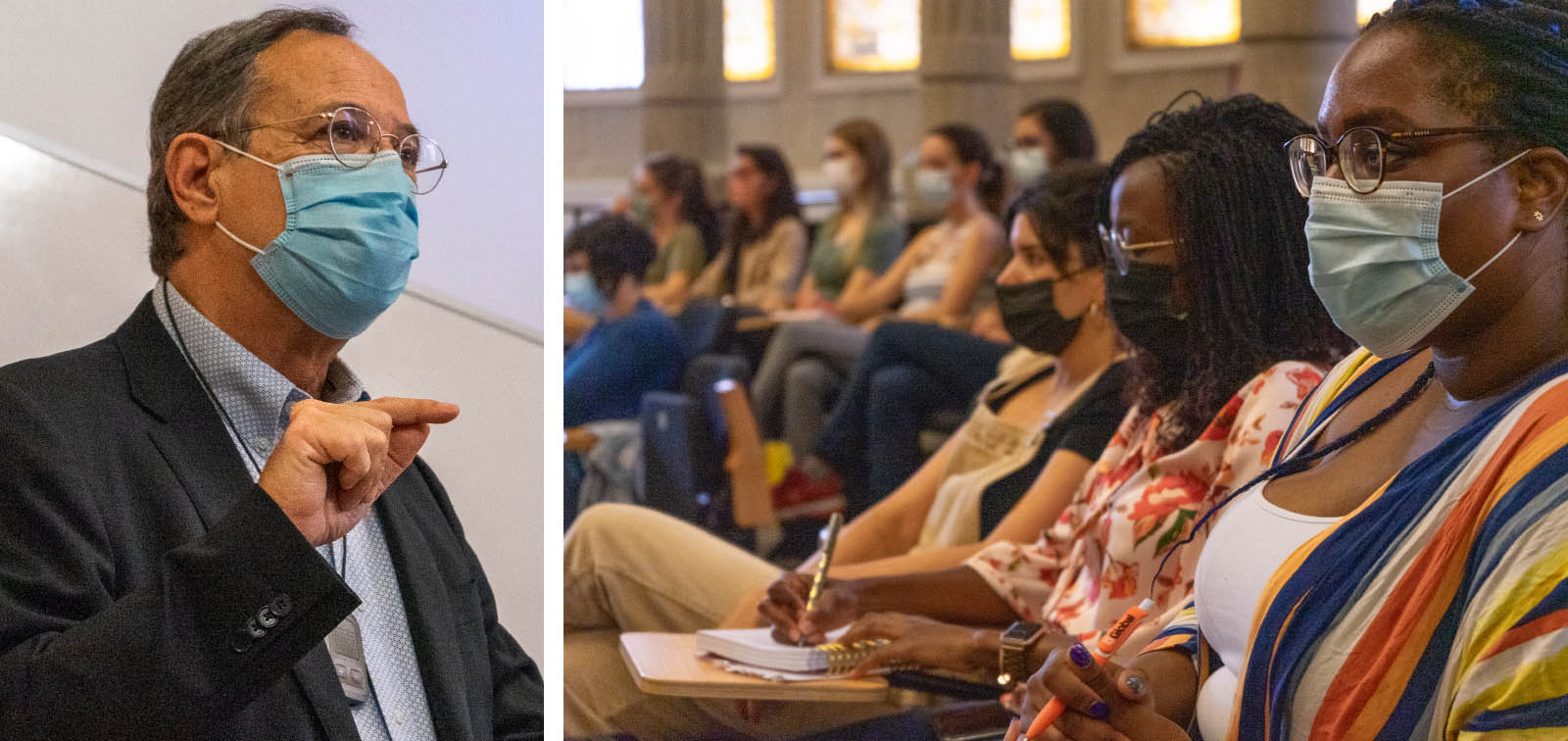 ISGlobal Researcher Jordi Vila during his lecture. Photo: Aleix Cabrera / ISGlobal
This year, the programmes are returning to face-to-face classes in the Manuel Corachán Lecture Hall at the Faculty of Medicine and Health Sciences, with COVID-19 safety measures in place. Last year's edition was held online due to pandemic-related health restrictions. As a silver lining, this experience with distance learning has led to the incorporation of innovative digital methodologies and activities into all three master's programmes.
Nuria Casamitjana, director of training and education at ISGlobal, commented: "Face-to-face communication, exchange and networking have always been deeply integrated into the experience of our master's programmes, for both students and faculty, so we are very pleased to be back in the classroom this year after 18 months of 'emergency' online classes."
Casamitjana added: "This academic year, of course, will come with challenges, but I know that everything we have learned will help us to adjust our strategies if need be. In fact, the past 18 months have given us all an immediate experience of the complexities of global health, one that I think our students will draw on in many ways as they develop their studies."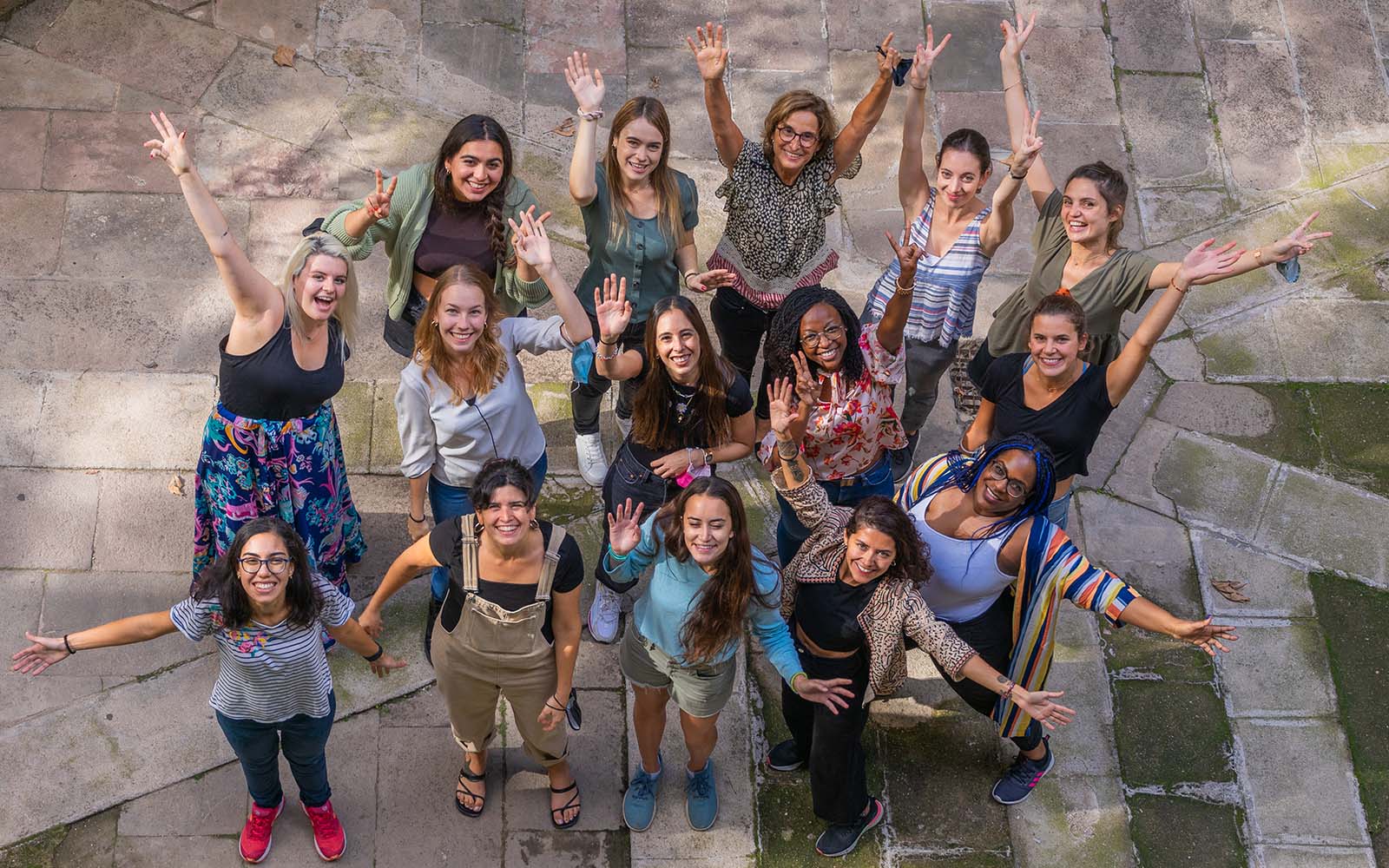 Master of Global Health ISGlobal-UB 2021-2022 students. Photo: Aleix Cabrera / ISGlobal
The Master of Global Health lasts one academic year and consists of 60 ECTS (European credits). The course is taught entirely in English and is offered in two tracks: Transdisciplinary Studies in Global Health and the tropEd Master in International Health.
The Master of Clinical Research, whose International Health and Clinical Microbiology tracks are coordinated by ISGlobal, places special emphasis on the big challenges of global health and the most disadvantaged populations.