Training, Maternal, Child and Reproductive Health
Training in Maternal and Neonatal Health in Morocco
ISGlobal has joined forces with Université Mohammed V - Souissi in Rabat to create two university courses for general practitioners, pediatricians and midwives.
10.01.2013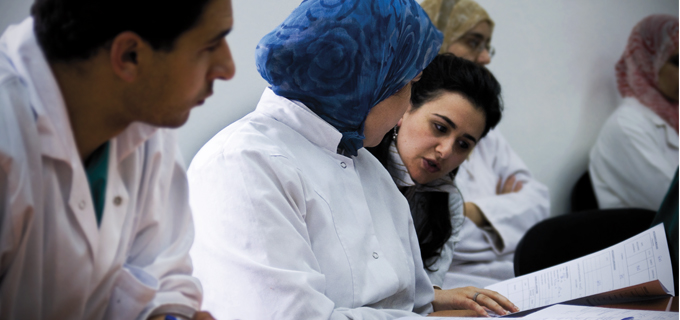 ISGlobal has signed a cooperation agreement with Mohamed V - Souissi University in Rabat, Morocco to jointly develop a series of training and research programmes. Two university diploma courses have already been created under this agreement: one in Medicine and Neonatal Reanimation and another in Emergency Obstetric and Neonatal Care. The courses are scheduled to begin in January and February.
The Diploma in Medicine and Neonatal Reanimation is aimed at pediatricians in residency training or physicians who would like to specialise in neonatal care. The course will run for two years and consist of seminars, academic work, workshops, and work placements at one of four neonatology departments at university hospitals in Morocco.
The Diploma in Emergency Obstetric and Neonatal Care will follow the same structure and is aimed at midwives and general practitioners. The work placements will be based in two obstetrics departments at Rabat's University Hospital Ibn Sina, with which ISGlobal has had a twinning agreement since 2009.
The initiative, which is funded by the "la Caixa" Foundation, is part of the Moroccan Ministry of Health's 2012-2016 action plan to accelerate the reduction in maternal and neonatal mortality. It is also forms part of a strategy initiated by ISGlobal over 10 years ago to improve women and children's health in Morocco.