Research, Maternal, Child and Reproductive Health
Recruitment Begins for ICARIA Trial in Sierra Leone
The ICARIA clinical trial aims to determine whether the administration of azithromycin alongside intermittent preventive treatment of malaria in infants reduces child mortality
29.03.2021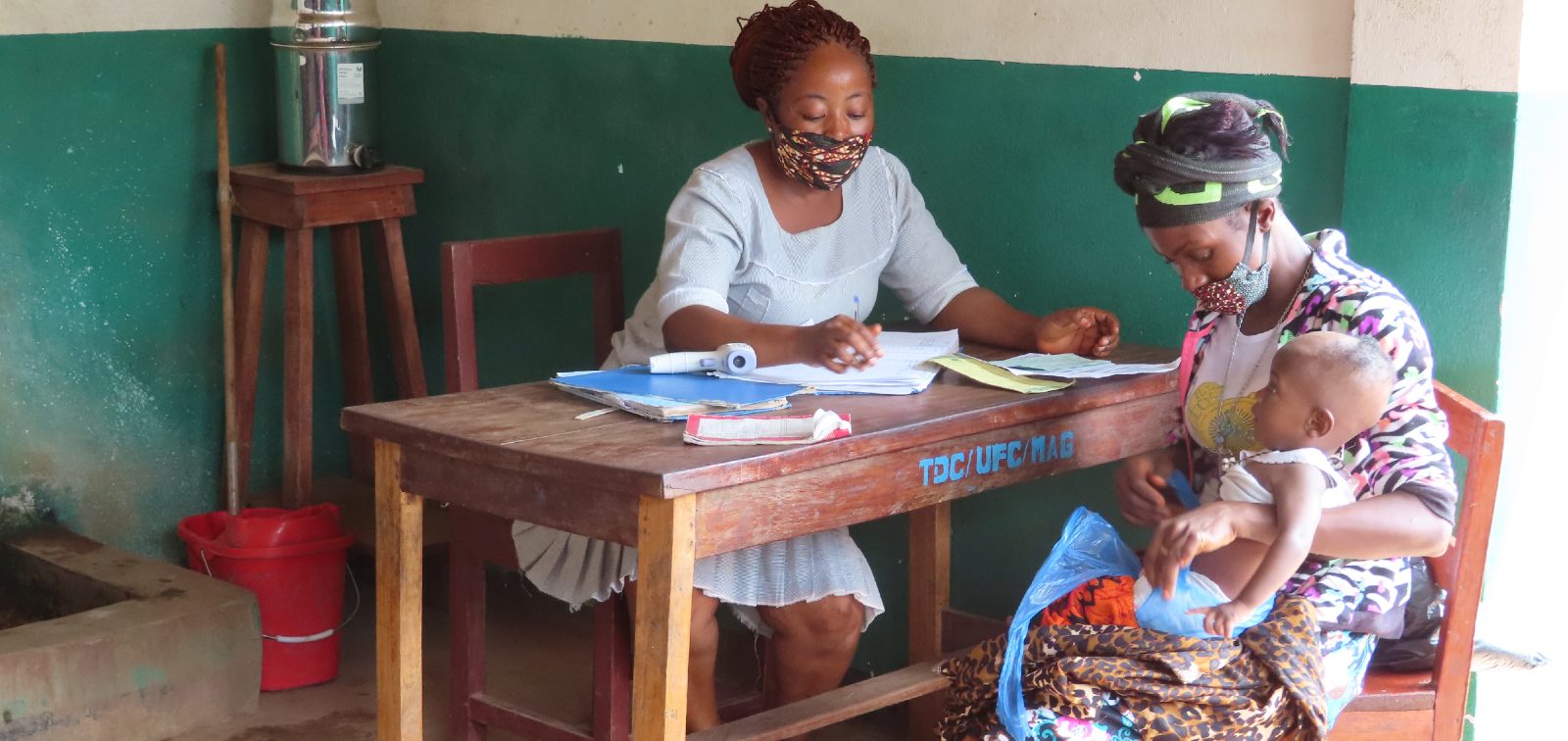 After a year of preparation, recruitment of participants began on 17 March in the district of Tonkolili, in the Northern Province of Sierra Leone. Over the next few weeks, the study will be extended to 15 primary health centres in three districts of the province.
In Sierra Leona, the mortality rates for newborns, infants and children under five years of age are among the highest in the world: 34, 82 and 111 deaths per 1,000 live births, respectively. These figures reflect the real and pervasive challenges facing young children in Sierra Leone and similar places where health services are insufficient and health systems are very fragile. New strategies and cost-effective tools for addressing these challenges are urgently needed.
Improving Care through Azithromycin Research for Infants in Africa (ICARIA) is a five-year clinical trial that will enrol 20,560 participants in three districts of Sierra Leone. The aim of the study is to assess the impact on all-cause mortality up to 18 months of age of azithromycin in conjunction with intermittent preventive treatment for malaria in children, administered through the Expanded Programme on Immunisation.
The results of this study will help the World Health Organisation (WHO) and other key entities to decide whether or not to recommend azithromycin for young children in countries with high rates of child mortality.
The study, co-funded by the Bill & Melinda Gates Foundation and the "la Caixa" Foundation, is being led by ISGlobal in collaboration with the College of Medicine and Allied Health Sciences (COMAHS)/Ministry of Health and Sanitation of Sierra Leone, Hospital Clínic of Barcelona (which will lead the assessment of macrolide resistance) and Hospital Sant Joan de Déu (which will coordinate the safety monitoring component).