Antimicrobial Resistance
Launch of European Project Seeking New Antibiotics in the Sea
The NoMorFilm project will screen marine microalgae to identify novel biomolecules displaying activity against the bacteria and fungi responsible for infections associated with prosthetic devices and catheters.
17.04.2015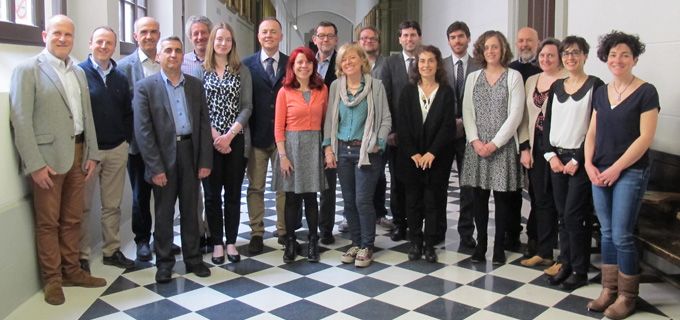 On 16 April, representatives of fifteen institutions from nine European countries met in Barcelona to launch the European NoMorFilm project. This meeting marked the start of a project that will screen marine microalgae to discover new compounds capable of inhibiting the formation of the bacterial and fungal biofilms that cause infections around prosthetic devices and catheters. The ultimate aim is prevent the infections that arise with the use of prosthetic implants, thereby avoiding both the harm to the patient and the long-term cost of treating the associated complications, which is estimated to be around €7 billion a year in the European Union alone.
The four-year project, funded by the European Commission's Horizon 2020 programme, will be coordinated by Dr Sara Soto—an ISGlobal researcher and professor at the University of Barcelona.
In this first stage, the teams led by Dr Soto and Dr Felipe Lombo of the University of Oviedo will analyze thousands of compounds isolated from microalgae to identify new biomolecules with antibacterial and antibiofilm properties capable of preventing the colonisation of prosthetic devices by the microorganisms associated with this type of infection.
In the later stages of the project, the marine molecules identified will be tested in animal models to rule out toxicity in humans, and finally prototype catheters and prostheses incorporating these new biomolecules will be developed. The new prostheses will be resistant to microbial and fungal colonisation, and the elimination of these problems will obviate the need for implant replacement, a frequent result of infection. Marketing of the infection-resistant devices is guaranteed through the involvement of a number of manufacturing and distribution companies in the project.