Policy & Global Development
Could COVID-19 Present an Opportunity in the Fight Against HIV?
Series | COVID-19 and other pandemics #45
22/06/2022
[This document forms part of a series of discussion notes notes addressing fundamental questions about global health. Its purpose is to transfer scientific knowledge into the public conversation and the decision-making process. These documents are based on the best information available and may be updated as new information comes to light.]
The COVID-19 pandemic has had a negative impact on the fight against HIV, but it has also led to the deployment of strategies that could prove beneficial. On the one hand, part of the funds dedicated to HIV prevention, diagnosis and treatment programmes have been redirected to COVID-19, so that investment in 2020 was slightly lower than in previous years, even though the UN targets were no longer being met.
In addition, the new pandemic has had other consequences for people living with HIV (nearly 38 million, mostly in low- and middle-income countries): they have been at increased risk of developing clinical complications and requiring hospitalisation when infected with SARS-CoV-2, and have experienced significant disruptions in the services that serve them, among other effects detailed in this document.
On the other hand, however, just as the response to COVID-19 has benefited from the entire infrastructure system developed for the fight against HIV, mitigation strategies that benefit the fight against HIV have been put in place to address the COVID-19 pandemic. For example, the success of messenger RNA (mRNA) technology used in COVID-19 vaccines has opened the door to the development of a potentially effective HIV vaccine.
This document, written by Anna Saura Lázaro, Isabelle Munyangaju and Elisa López Varela (ISGlobal) addresses both the impact on the struggle against HIV and the joint lessons learned, as well as recommendations for addressing this "double pandemic".
We now have a new opportunity to develop stronger, fairer, more inclusive and adaptive health systems capable of ending HIV and any other epidemics that may emerge.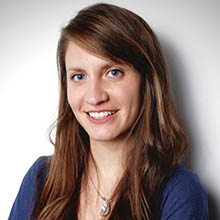 Anna Saura
December 1 st is World AIDS Day , whose theme this year is " End inequalities. End AIDS. End pandemics ". Despite the availability...
30.11.2021