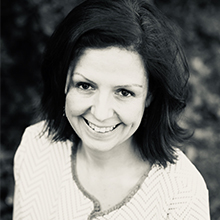 Azucena Bardají
Associate Research Professor
Maternal, Child and Reproductive Health, Malaria, Maternal, Child & Reproductive Health
azucena.bardaji@isglobal.org
Dr Azucena Bardají is a clinical researcher whose research interests have been always directed towards diseases affecting most vulnerable populations and linked to poverty-related diseases.

Her main areas of interest have been malaria in pregnancy, with particular focus on understanding the burden and impact of Plasmodium falciparum and P. vivax, the physiopathological mechanisms involved on malaria infection in the placenta, and the evaluation of preventive strategies such as bednets and intermittent preventive treatment with antimalarial drugs.

She has also worked on the evaluation of the impact of HIV/AIDS on maternal and infant health in Africa, and on the assessment of the acceptability of the human papillomavirus (HPV) vaccine among pre-adolescents, and the most adequate strategies for HPV vaccine delivery in Mozambique. Over the last few years, she has also studied the effect of Zika virus in pregnancy on maternal and foetal health, and the long-term consequences on child neurodevelopment.

Currently, her main interests are related to the understanding of the burden of diseases preventable through maternal immunization (respiratory syncytial virus, group B Streptococcus, influenza and pertussis) in low-income countries, and the determinants of a successful introduction of maternal immunization strategies in these regions.
Lines of research
Burden and impact of relevant maternal immunization-preventable diseases in pregnant women and infants
Evaluation of the safety, immunogenicity and efficacy of maternal vaccines
Effect of maternal infections (malaria and HIV infection) on responses to maternal vaccinations
Barriers and facilitators for optimal delivery of maternal immunization strategies
Effect of emerging infectious diseases (e.g. Zika, COVID-19…) in pregnancy on maternal, foetal and infant health
Malaria in pregnancy: burden and impact (Plasmodium falciparum and P. vivax) and evaluation of preventive strategies
Main publications