Duration

2020-2022

Coordinator

Azucena Bardají (ISGlobal)

Funded by

Ministry of Science, Innovation and Universities (Government of Spain). PI19/01346, ISCIII-AES Proyectos de Investigación en Salud, 2019
Maternal immunisation is an excellent strategy for preventing severe disease in pregnant women, their foetuses and infants through the passive passage of antibodies through the placenta. As a substantial proportion of neonatal and infant deaths are due to infectious diseases, most of which are vaccine-preventable, there is a real opportunity for intervention. Tetanus, pertussis, influenza and COVID-19 vaccines are recommended for pregnant women globally, however, despite their proven benefits and the recommendation by the World Health Organization (WHO), coverage among pregnant women remains sub-optimal worldwide.
The VITAL study is a mixed-methods study aimed to understand the drivers influencing maternal vaccine acceptance, uptake and demand among pregnant women and healthcare workers, and is coordinated by the Barcelona Institute of Global Health (ISGlobal). The study includes a health facility-based cross-sectional quantitative survey of 300 pregnant women attending routine antenatal care services in Barcelona and 300 healthcare workers, including midwives and gynaecologists. Additionally, based on the preliminary findings from the quantitative sub-study, a qualitative study comprising semi-structured interviews and focus group discussions is being conducted on a sub-sample of pregnant women, their partners and healthcare workers.
Understanding baseline awareness and perceived risks and benefits of maternal immunisation among pregnant women and healthcare workers is essential to better anticipate acceptance of maternal immunisation strategies. The results of this project are expected to help guide decisions and strategies for effective future maternal vaccination programmes, including eventually those for respiratory syncytial virus (RSV) and Group B Streptococcus (GBS), two maternal vaccine targets currently under development. Additionally, the study aims to identify strategies to achieve wider maternal vaccine implementation and consequently reduce morbidity and mortality from vaccine-preventable infectious diseases in mothers and their children.
The VITAL study is funded by the Ministry of Science, Innovation and Universities (Government of Spain).
Our Team
Principal Investigator (PI)
ISGlobal Team
Clara Menéndez

Research Professor, Director of the Maternal, Child and Reproductive Health Initiative and Programme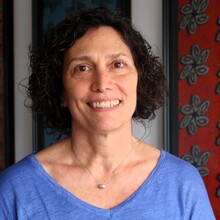 Adelaida Sarukhan
Microchips, dangerous nanoparticles, sterility... these are only some of the elements that have fed the misinformation and mistrust regarding...
17.11.2021
Azucena Bardají
The frantic race to develop COVID-19 vaccines has been the greatest global scientific and economic effort in history. Research centres,...
28.01.2021