Training, Maternal, Child and Reproductive Health
A New Training Programme in Mozambique Will Help to Fight Cervical Cancer
The introduction of the human papillomavirus vaccine in Mozambique will play a crucial role in the fight against cervical cancer
14.04.2014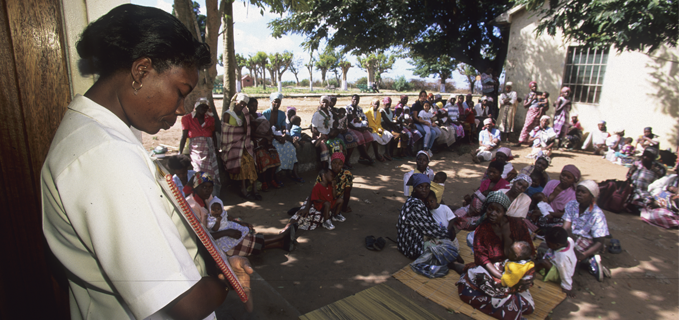 The Barcelona Institute for Global Health (ISGlobal), in collaboration with the Manhiça Health Research Centre (CISM), will run a two-year (2014-2015) training programme in Mozambique to develop the necessary skills and knowledge of the country's health staff for the introduction of the human papillomavirus (HPV) vaccine, designed to prevent cervical cancer. The programme, which is funded by "la Caixa" Foundation, will begin with a pilot phase that targets health staff attached to the Mozambican Ministry of Health as well as staff in hospitals and health centres in the three districts of the country where the project will be implemented: Maputo, the capital, Manhiça, in the south of Mozambique, and Mocimboa da Praia, in the north. Once the pilot phase is finished, the competent authorities will decide if this programme is incorporated into the training programmes of the various studies of health sciences in the country.
Approximately 99% of cervical cancer cases are caused by HPV genital infection, which is the most common viral infection of the reproductive system. Ensuring widespread access to the HPV vaccine as soon as possible thus is a critical step in the fight against cervical cancer.
Mozambique recently received the support of the GAVI Alliance to conduct an HPV demonstration project in the district of Manhiça to evaluate the feasibility of making the HPV vaccine available nationwide.
Training health professionals in the technical aspects of cervical cancer and HPV vaccine delivery and updating the content of health sciences training programmes run under the Mozambican Ministry of Health will help to build the capacity needed to create a nationwide HPV vaccine programme targeting preadolescent girls.