Policy & Global Development
Mozambique Shines at the Tenth EDCTP Forum
Representatives of Spain and Mozambique participated in a session celebrating the 25th anniversary of CISM
22.10.2021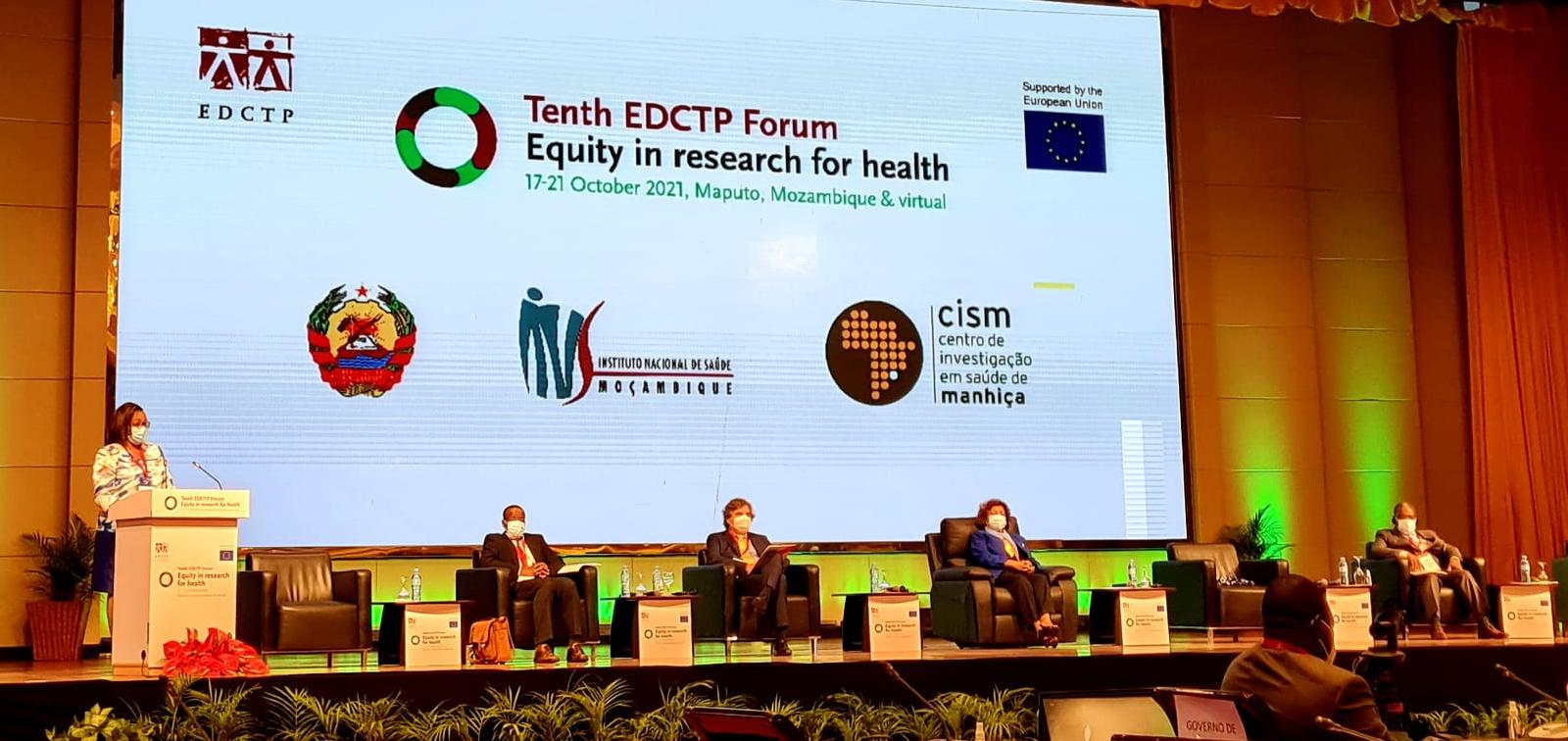 Maputo recently hosted one of the leading conferences on clinical research on infectious and poverty-related diseases in Africa: the Tenth EDCTP Forum. Organised by the European & Developing Countries Clinical Trials Partnership, the three-day event centred on the theme of "equity in research for health". The conference underscored the need for global cooperation in preparedness and response to disease outbreaks and public health emergencies, as well as in strengthening health systems.
The Manhiça Health Research Centre (CISM) played a key role in the conference. Leonardo Simão, President of the Manhiça Foundation, chaired the local organising committee. Beyond helping to organise the event, however, CISM also chose the EDCTP Forum as a venue for celebrating its first quarter century as a player in the scientific community.
25 Years of Research Excellence in Mozambique
As part of the session "Research Policy in Mozambique: The Impact of Health Research", representatives of Mozambique and Spain took part in a celebration of CISM's 25th anniversary. The session highlighted the global health contributions of the African research centre, which began in 1996 as a Spanish Cooperation project and was ultimately integrated into the Mozambican system in 2008, with local researchers taking over leadership and management duties.
Leonardo Simão, President of the Manhiça Foundation, and Lídia Cardoso, Deputy Minister of Health of Mozambique, recalled how talks between the two countries began in the 1980s, leading to the creation of the centre in 1996. Alberto Cerezo, Spanish Ambassador to Mozambique, underscored both countries' commitment to making CISM the success story it is today. Cristina de Jesus Xavier, Administrator of the Manhiça District, expressed her country's pride at being home to one of Africa's leading research centres.
Pedro Alonso, founder of CISM and Director of the Global Malaria Programme at the World Health Organisation (WHO), spoke fondly of Pascoal Mocumbi, who as Prime Minister of Mozambique was committed to prioritising research into the country's endemic diseases. Antoni Plasència, Director General of ISGlobal, discussed the long-standing strategic alliance between the two centres, which share a research and development model straddling Europe and Africa that has benefited not only Spain and Mozambique but global health as a whole. This idea was also echoed by Francisco Saúte, Director of CISM. Michael Makanga, Executive Director of EDCTP, closed the session by highlighting the global impact of CISM's contributions in fields such as malaria, HIV, and bacterial and viral diseases.
Working for Equity in Health
ISGlobal and CISM were also represented at other sessions of the EDCTP Forum, including a symposium entitled "Equal Voices: Addressing Inequities in Global Health Research Participation", organised by the European Global Health Research Institutes Network (EGHRIN), of which ISGlobal is a member. Additionally, researchers from both centres participated in a symposium entitled "Advances in Intermittent Preventive Treatment of Malaria in Infants (IPTi) for Improved and Equitable Health for Children Under 2 in Sub-Saharan Africa", chaired by Clara Menéndez, Director of the Maternal, Child and Reproductive Health Initiative at ISGlobal. Finally, Núria Casamitjana, ISGlobal's Training and Education Director, moderated a session entitled "Networking for Synergies in Southern Africa: The TESA Consortium & Industry Perspective".