Research, Urban Planning, Environment and Health
Over 300 People in Barcelona Will Measure How Air Pollution Affects Their Mental Health
New citizen science initiative forms part of CitieS-Health, a European project coordinated by ISGlobal and Ideas for Change
28.09.2020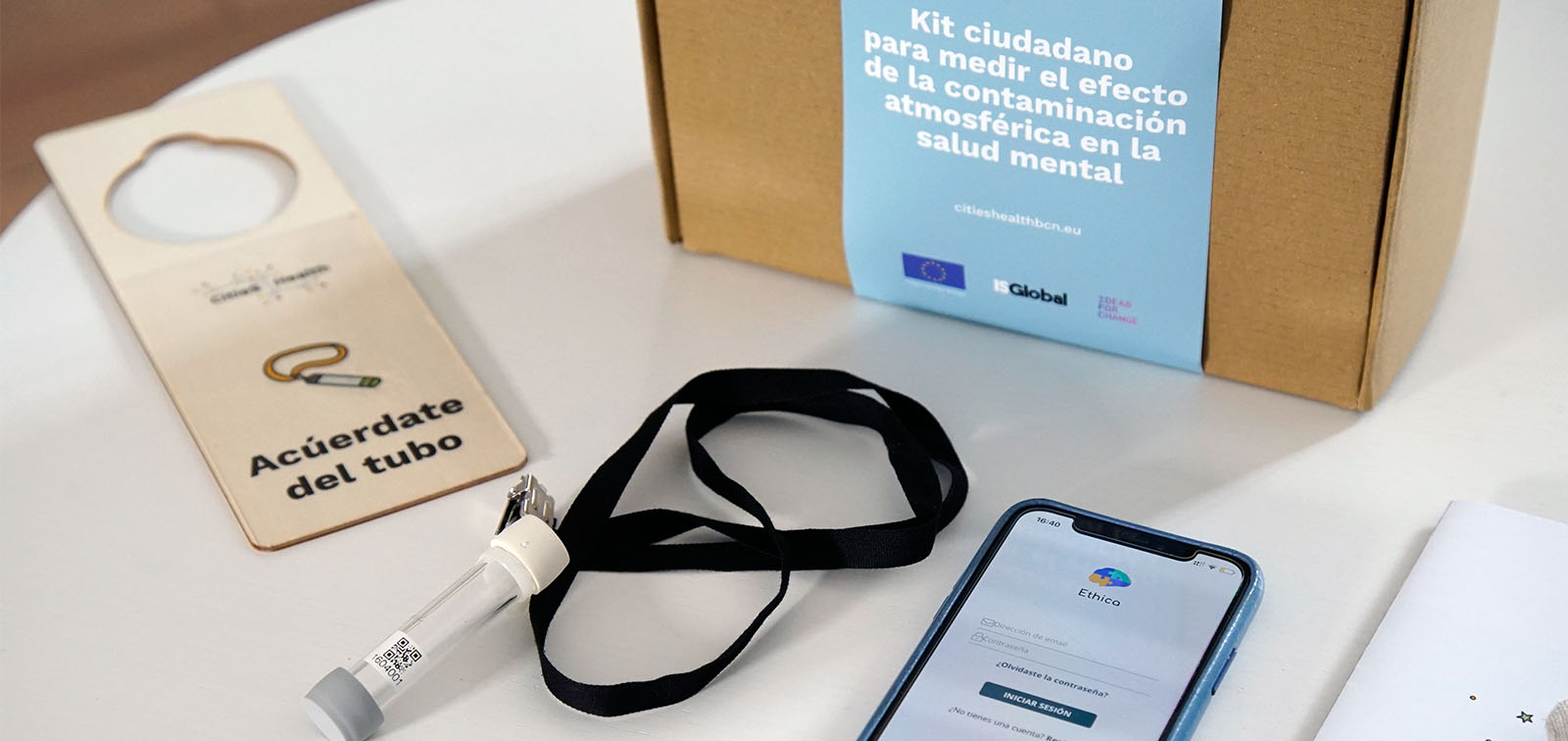 More than 300 Barcelona residents will participate in CitieS-Health, a citizen science project aimed at studying how air pollution in the city affects people's mental health. Coordinated by Ideas for Change and ISGlobal—a centre supported by the "la Caixa" Foundation—and funded by the European Commission (Horizon 2020), the initiative aims to collect data on residents' stress levels, sleep quality and attention capacity.
The data collected in this project will be cross-referenced with maps of pollution, noise, and green and blue spaces to estimate how much pollution citizens are exposed to and what effects it has on mental health. The data collection phase began recently and will last into early 2021. Once the results have been analysed, collaborative efforts will be undertaken with the participants to determine what joint actions can be carried out to improve the environment and inform public policies.
Three Ways to Participate
For this experiment, a mobile application was designed that allows participants to provide information about their mood, sleep quality and attention span. The project envisages three levels of participation, allowing participants to determine the extent of their involvement.
In level one, participants must complete a cognitive test each day for two non-consecutive weeks; in return, they receive an estimate of pollution levels at their place of residence. In level two, in addition to completing the tests required in level one, participants share geolocation data via their mobile phones in order to provide more specific information about their movements and the spaces where they spend most of their time throughout the day; this data is then cross-referenced with pollution maps. In exchange for their collaboration, level-two volunteers receive individualised pollution exposure estimates. In level three, in addition to the aforementioned requirements, participants are asked to carry a passive NO₂ sampler for one week; in return, these volunteers receive real data about the level of pollution that they have been exposed to.
Any adult living in Barcelona can participate in the study as long as they have a smartphone and are willing to use the mobile application, which is available in Spanish and Catalan.
Mental Health: A Topic of Interest to Citizens
The objective of CitieS-Health is to place the concerns of the community at the heart of the research agenda. The team therefore decided to allow Barcelona residents to participate in the definition of the project's research question. More than 1,000 inhabitants took part in a participatory process and the most voted health issue was mental health.
Mental health is an issue that affects not only individual well-being, but also the resiliency and sustainability of cities. Emotional, psychological and social well-being can help improve people's relationships and coping skills, increase educational achievement, improve employment opportunities, reduce physical health problems, decrease the cost of health care and social services, and build social capital.
More information