Research, Malaria Elimination
MALTEM Begins Second Round of Mass Administration of Antimalarials in Mozambique
The pilot project, organised by the Mozambican Alliance Towards the Elimination of Malaria, aims to interrupt malaria transmission in the Magude district
02.02.2016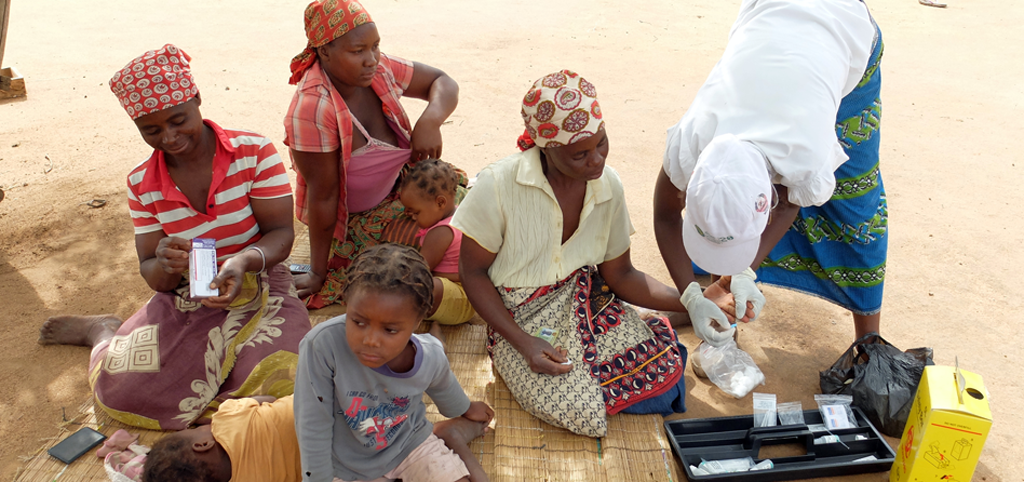 A pilot project organised by the Mozambican Alliance Towards the Elimination of Malaria (MALTEM) and supported by the "la Caixa" Foundation and the Bill & Melinda Gates Foundation has entered a key phase this month, during which a second round of antimalarial drugs will be administered to the entire population of Mozambique's Magude district. This round of drug administration marks the end of an intervention package intended to interrupt malaria transmission in the district, which is home to more than 51,000 people.
The ultimate goal of MALTEM is to eliminate malaria in southern Mozambique using strategies that could later be applied throughout the whole country. More importantly, the process will generate scientific evidence on how to eliminate malaria from a high-transmission area and provide important knowledge that will inform similar interventions in other parts of sub-Saharan Africa, a region that accounts for around 90% of the global malaria burden.
The campaign involving two rounds of mass-drug administration is one of the pillars of the malaria elimination strategy being deployed in the Magude district. The aim of this strategy is to "cleanse" the blood of the district's inhabitants of parasites. Many inhabitants are infected but have no symptoms, so they never receive treatment and therefore perpetuate the transmission of malaria.
The other components of the intervention package are a census of the entire population, improvements in the epidemiologic monitoring system (to ensure that new cases are detected promptly), and a series of operations to control the mosquito vector, including indoor spraying, insect monitoring and insecticide resistance monitoring.
The malaria elimination strategy in southern Mozambique is being implemented and assessed by ISGlobal and its main Mozambican partner, the Manhiça Health Research Centre (CISM), as part of the activities of MALTEM, an alliance of all the stakeholders currently working to combat malaria in Mozambique under the leadership of the Mozambican Ministry of Health.
Mozambique is one of the 10 countries with the largest number of malaria cases in the world. It belongs to the Malaria Elimination 8 (E8), a group of eight Southern African countries that have pledged to work towards malaria elimination over the coming years. Through its research activities and a "learning by doing" strategy, ISGlobal has joined the collective effort to achieve this ambitious goal.
More information
Mozambican Alliance Towards the Elimination of Malaria (MALTEM)
Malaria Elimination: How To Do It?