Policy & Global Development
Science Paves the Way to Achieving the Global Health Goals
The working group "Health for All" led by ISGlobal within the Sustainable Development Solutions Network, organizes a meeting to accelerate the accomplishment of SDG3
31.05.2019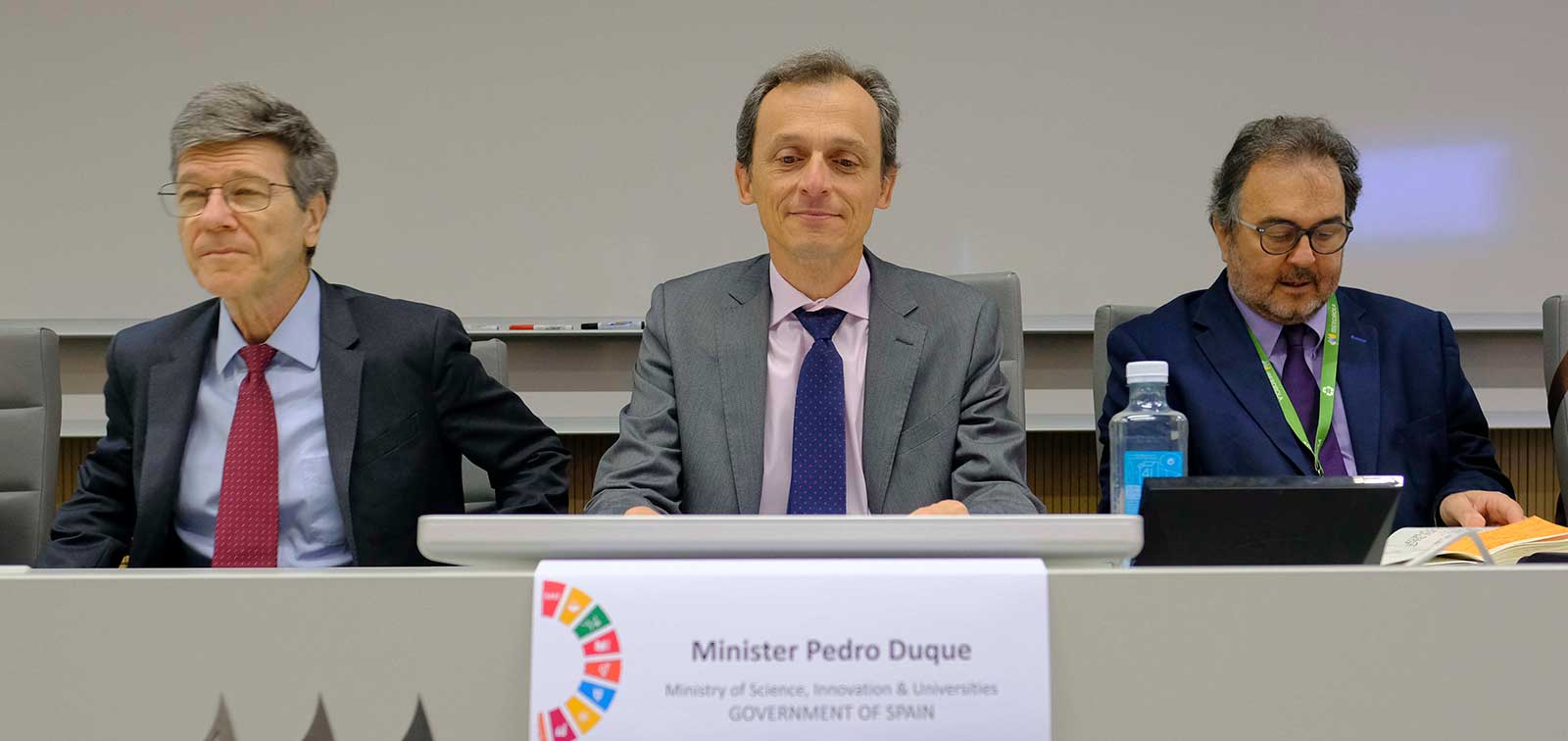 "Spain is called upon to lead sustainable development and implement science-based solutions. This is one of the countries with highest life expectancy and a referent in health and well-being." With these words, Jeffrey Sachs, director of the Sustainable Development Solutions Network (SDSN) opened the meeting of the working group "Health for All", co-led by ISGlobal, which took place on May 29 in Madrid. The goal of the meeting, attended by experts from eight countries, was to analyse the current implementation state of Sustainable Development Goal 3 on Health and Well-Being and identify different initiatives from the network members that could provide solutions to its fulfillment.
In addition to Sachs, the presence of the Spanish Minister of Science, Innovation and Universities, Pedro Duque, and of ISGlobal's general director, Antoni Plasència, underscored the importance of science and innovation in achieving the SDGs in general and SDG3 in particular. "We are quickly approaching the five year milestone of the SDGs and we only have 10 years to guarantee the success of this ambitious agenda," said Plasència. In turn, Duque spoke of the priorities of his ministry, underlining that "the 17 SDGs will define the science and innovation agenda in Spain" and emphasising that "health is one of the priorities in R&D+I, with 30% of the budget and special allocations to promote research within the national health system."
During the meeting, celebrated one day after the Acelera 2030 event at the Iberdrola campus in Madrid, different "solution options" that could advance the SDG3 targets were presented. These solutions are innovative ideas that could be replicated and scaled up across the world. Thus, ISGlobal presented six proposals arising from two of its Initiatives (Antimicrobial Resistance and Urban Planning, Environment and Health), three projects on Chagas Disease, and the citizen science project Inspires. Following the presentation of the different proposals, the experts discussed which initiatives are to be prioritised and established the following steps to scale them up.