Policy & Global Development
La transformación ineludible: Investigación e Innovación para acelerar el cumplimiento de la Agenda 2030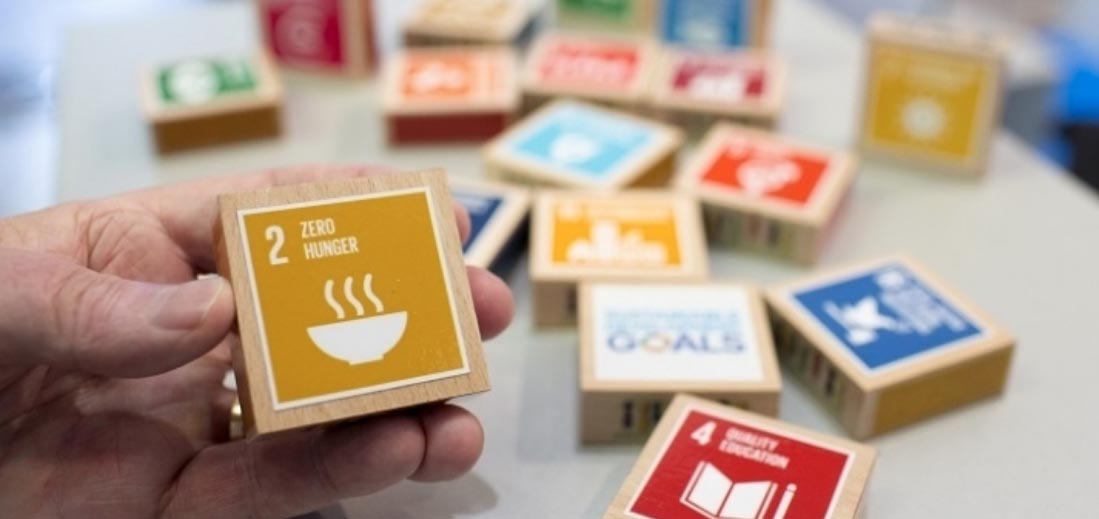 Place

Campus Iberdrola




San Agustín del Guadalix, Madrid
La aprobación de la Agenda 2030 representó una llamada a la acción universal, un gran proyecto ilusionante para 7.000 millones de personas en el planeta. Tras cuatro años desde su aprobación, la Agenda ha ido permeando en organizaciones pertenecientes a los diferentes niveles (internacional, nacional y local) y se sigue avanzando en su comunicación a la ciudadanía y a los agentes sociales; pero no hemos sido capaces de impulsar aún transformaciones sistémicas de alcance global.
Sabemos que los cambios que exige el cumplimiento de la Agenda son de carácter profundo, sistémico y rápido. Es, por tanto, necesario (y posible) acelerar la transformación sostenible aprovechando lo mejor que sabemos de los procesos de cambio social y tecnológico.
Esta conferencia pretende ser una llamada a la aceleración para científicos, responsables políticos, directivos del ámbito empresarial y representantes de la sociedad civil. También una llamada desesperada para el compromiso y colaboración intergeneracional. Durante este evento, proponemos partir de diferentes experiencias y navegar por los elementos y fases clave necesarios para la aceleración de la implementación de los ODS: cambiar narrativas tradicionales, promover cambios sistémicos en su naturaleza y transformaciones que se mantienen interconectadas entre sectores y que son escalables.
Programa
10 - 11-30h. Conversatorio
Jeffrey Sachs, director del Sustainable Development Solutions Metwork (SDSN) y director del Center for Sustainable Development, Columbia University, USA
Ignacio Galán, Presidente y CEO de Iberdrola
Kirsten Dunlop, CEO del Climate KIC
Teresa Ribera, Ministra para la Transición Ecológica del Gobierno de España
Modera: Leire Pajín, Presidenta de la Red Española para el Desarrollo Sostenible (REDS) y directora de Desarrollo Global de ISGlobal.
11.30-12 h. Pausa café
12 - 16.30h. Seminarios interactivos
1. Narrativas para el cambio
Keynote15': Gorka Espiau, Agirre Center for Social and Political Studies
Panel:
Dan Esty, SDSN EEUU (por confirmar)
Giulio Quaggiotto, UNDP
Ana Simoneta, AIESEC
Moderador: Gonzalo Fanjul, ISGlobal
2. Innovación sistémica, más allá de los cambios incrementales
Keynote 15': Kirsten Dunlop, Climate KIC.
Panel:
Cristina Garmendia, Fundación Cotec
Teresa Riesgo, DG Research development and innovation
Oscar Corcho, Catedrático Universidad Politécnica de Madrid
Moderador: Jordi Molas, director del Instituto de Gestión de la Innovación y del Conocimiento (Ingenio)
3. La transformación ya ha comenzado
Keynote 15': Jeffrey Sachs, Director SDSN
Panel:
Agustín Delgado, Iberdrola
Mark Nieuwenhuijsen, ISGlobal
Manuel Wincher, Ilumexico CEO
Climate KIC (España, por confirmar)
Moderador: Valentín Alfaya, Director de Calidad y Medio Ambiente, Ferrovial.
16.30 - 17h. Conclusiones
17.30 - 19h. Conferencia marco: Aceleración y cambio sistémico (panel transversal)
Conferencia magistral: Mariana Mazzucato, University College London
Conversación: Jeffrey Sachs, Director SDSN
Presentador: Carlos Mataix, itdUPM
19h. Llamada a la aceleración (evento abierto sobre colaboración intergeneracional)
Organizan
El Instituto de Salud Global de Barcelona (ISGlobal) y el Centro de Innovación y Tecnología para el Desarrollo de la Universidad Politécnica de Madrid (itdUPM) son las instituciones líderes de esta propuesta, junto con miembros de la Red Española de Desarrollo Sostenible (REDS), el capítulo español de SDSN (Sustainable Development Solutions Network). Con la colaboración de Iberdrola y la Agencia Estatal Consejo Superior de Investigaciones Científicas (CSIC).
Inscripciones
Si quieres participar puedes solicitar una invitación rellenando este formulario.
Mas información