Research, Training
ISGlobal and Hiroshima University Sign Agreement to Promote Scientific and Educational Cooperation Projects
The two institutions will collaborate on academic, educational and research exchange programmes in the fields of global health and infectious diseases
08.05.2023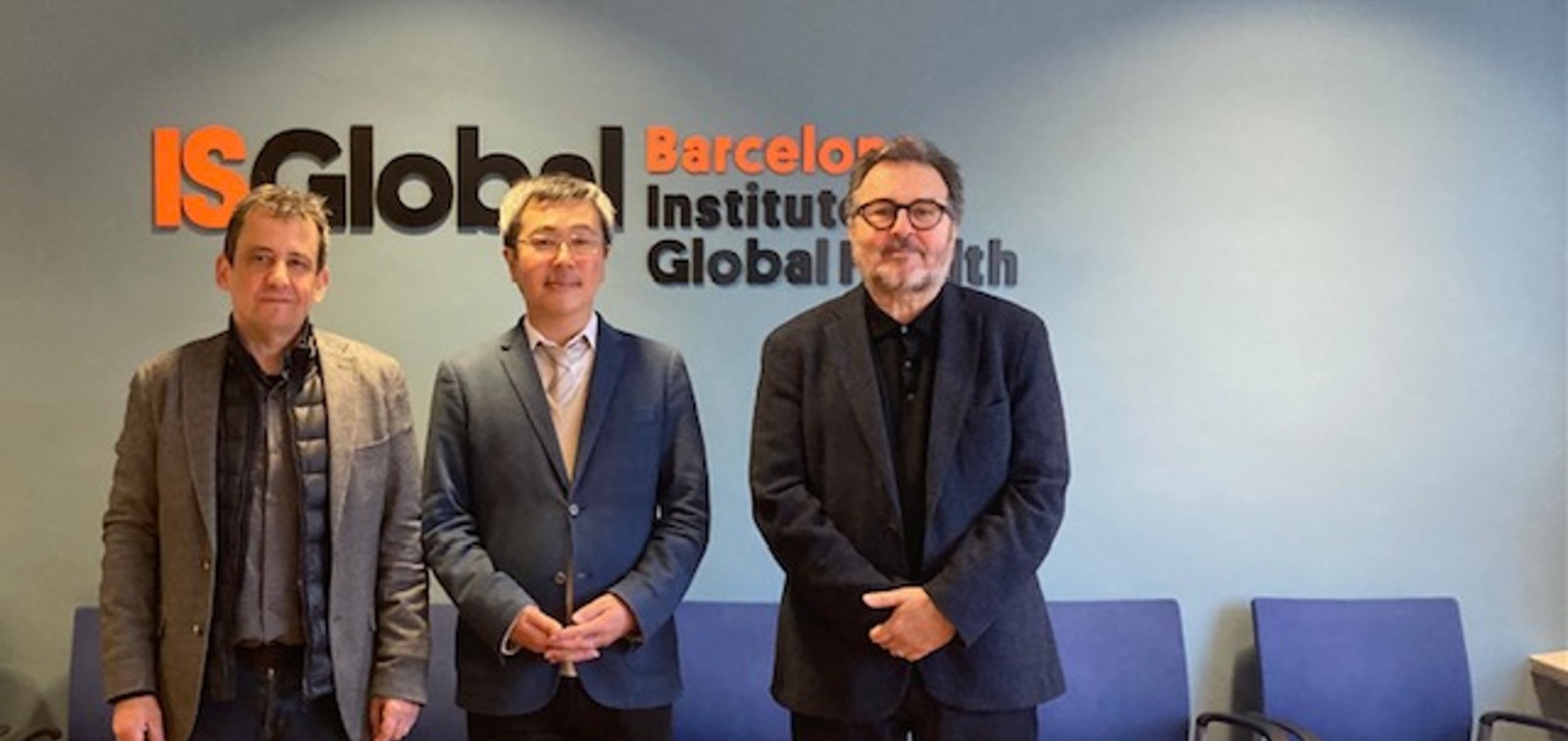 The Barcelona Institute for Global Health (ISGlobal), an institution supported by "la Caixa" Foundation, and The IDEC Institute of the University of Hiroshima have signed a collaboration agreement to promote academic, educational and research exchanges through the implementation of joint projects of mutual interest in different areas. The agreement, signed by Antoni Plasència, Director General of ISGlobal, and Kaneko Shinji, Director of The IDEC Institute, has an initial duration of five years.
With the signing of this cooperation agreement, ISGlobal and The IDEC Institute will work together in the fields of planetary health and infectious diseases, combining natural science, engineering, atmospheric science, agriculture and health science disciplines. To this end, academic exchanges and participation in teaching will be promoted, as well as joint symposia, conferences, publications and other activities of interest to both institutions.
The IDEC Institute has appointed Fumito Maruyama, representing The IDEC Centre for Planetary Health and Innovation Science (PHIS), as coordinator of this collaboration agreement, while ISGlobal has appointed Xavier Rodó, head of the Climate and Health Programme.
Rodó emphasises that the collaboration offers "a unique opportunity for both institutions to work together on research projects, exchange knowledge and experience, and promote academic learning". "This is a very good opportunity to carry out strategic research projects on planetary health and global change," adds the ISGlobal researcher.
For Fumito Maruyama, this collaboration "can bring numerous benefits from a planetary health perspective, including improved sharing of data and resources, increased research output and broader policy impact, among others". "These benefits can contribute to a better understanding of the complex relationship between human health and the health of our planet, and help develop more effective strategies to protect both.
The two institutions may cooperate in different ways, such as exchanging faculty and researchers, promoting joint educational programmes or conducting research activities. The aim is to strengthen collaborations between the two institutions and promote research and teaching in areas of mutual interest.