Euroleish.net
Control of Leishmaniasis. From bench to bedside and community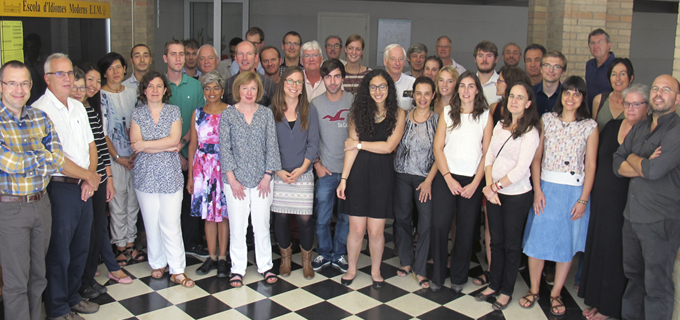 Website
Leishmaniasis is a neglected infectious disease and a major public health and veterinary problem that afflicts both developing countries and Europe.
Leishmaniasis control is the topic for this Marie Sklodowska-Curie – Innovative Training Network (ITN, Horizon 2020) coordinated by Dr. Albert Picado from ISGlobal.
The core of the training programme is the fifteen PhD research projects supervised by specialized senior scientists. Additionally, the researchers will benefit from group coaching at regular intervals in a number of retreats. Trainees are hosted by nine centres of excellence for leishmaniasis research located in Europe for three years to conduct research projects aim to lead to a PhD award and a series of high impact scientific publications. Moreover, training secondments are implemented in the worldwide' twenty-two network partners.
The on-going PhD projects include basic, translational and implementation research projects, and this combination allows for challenging interactions within the network. Individual research projects draw from different scientific disciplines (i.e. molecular biology and epidemiology, drug discovery, vector control and immunology). Researchers will be inducted into a large, diverse and global research community with a strong European basis and focused on a common goal, leishmaniasis control.
Project Funder
This project receives funding from the European Union's Horizon 2020 research and innovation programme under the Marie Sklodowska-Curie grant agreement No 642609.
More information