Recerca
Satellite Session: Early Career Researchers Virtual Meeting
Advancing the Science on Environment, Climate and Cancer: Challenges and Future Research
27.10.2023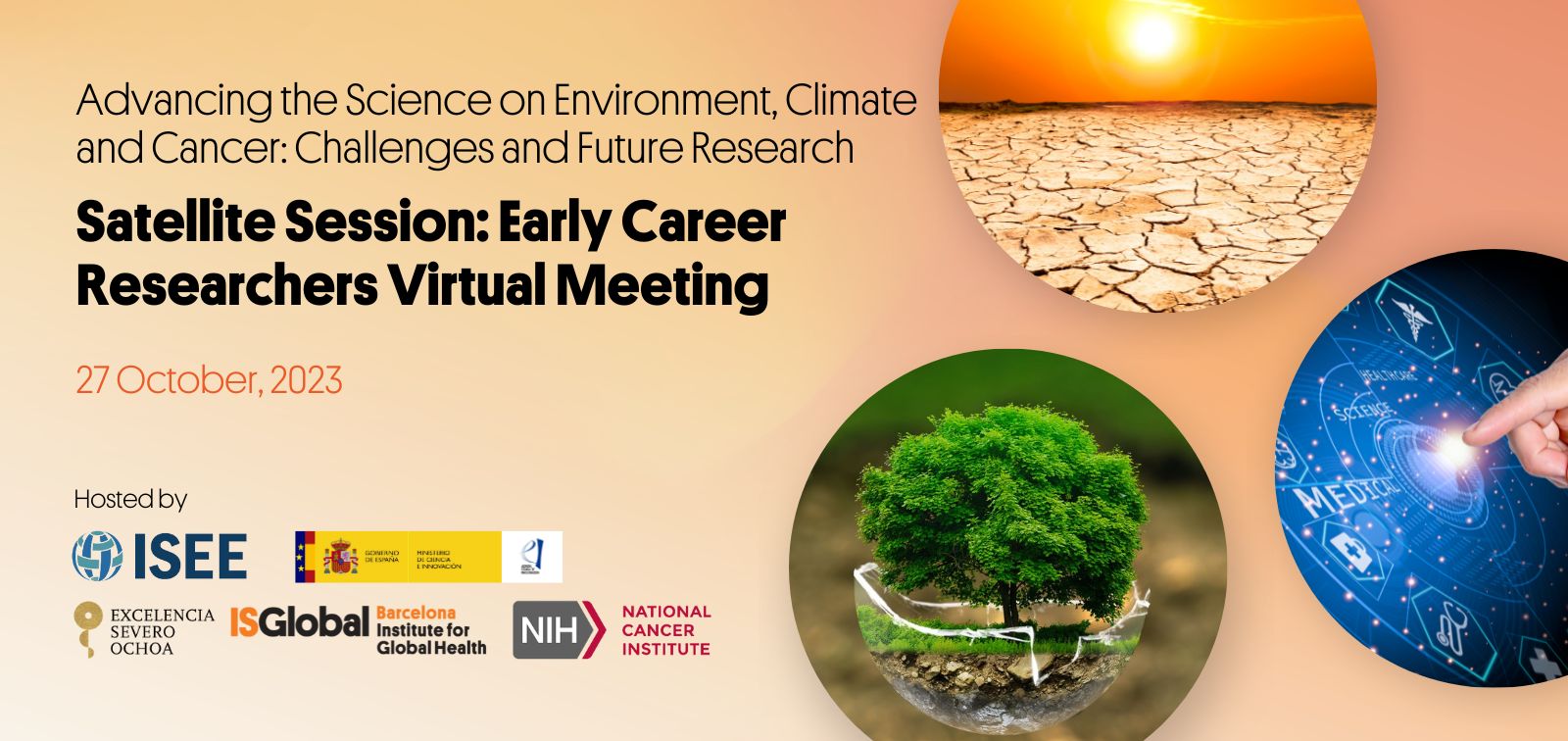 Hora

14.00 - 19.00 h CET (8.00 - 13.00 h EST)
The "Satellite Session: Early Career Researchers Virtual Meeting" takes place prior to the two-day workshop on cancer, climate change, and environment hosted by ISGlobal and the HERA consortium, EU, whose aim is to evaluate the main areas of research on (non-occupational) environment, climate and cancer and discuss challenges and future directions.
The early career researcher satellite session is organized by the International Society for Environmental Epidemiology Capacity Building and Education (ISEE CAPE) committee, with support from ISGlobal. This forum will offer an opportunity for graduate students, postdoctoral researchers, junior faculty, and early career scientists in other sectors (industry, non-profit, government) to share and discuss work with peers, and contribute to further discussions about how to advance research on climate change, environment and cancer.
The program will be based on 12-15 virtual oral presentations from selected abstracts.
Call for Abstract Submissions
The abstract submissions period is now closed.
Satellite Session organizers
Hari Iyer, Rutgers, State Univ New Jersey, NJ, United States, and ISEE Capacity Building and Education (ISEE CAPE) committee
Camille Lassale, ISGlobal, Spain
Jessica Madrigal, National Cancer Institute, United States
Cassandra "Cassie" Clark, Yale, United States
Honghyok Kim, University of Illinois at Chicago, Chicago, United States, and ISEE Capacity Building and Education (ISEE CAPE) committee
Benjamin Bates, Rutgers, United States
This workshop is supported by grant CEX2018-000806-S funded by MCIN/AEI/ 10.13039/501100011033