Research, Policy & Global Development, Chagas
CEADES, ISGlobal and the Probitas Foundation Sign Agreement to Improve Diagnosis and Treatment of Chagas Disease in Bolivia
Under the agreement, laboratory capacities will be strengthened and local workers will be trained in four towns in the Cochabamba region
29.02.2016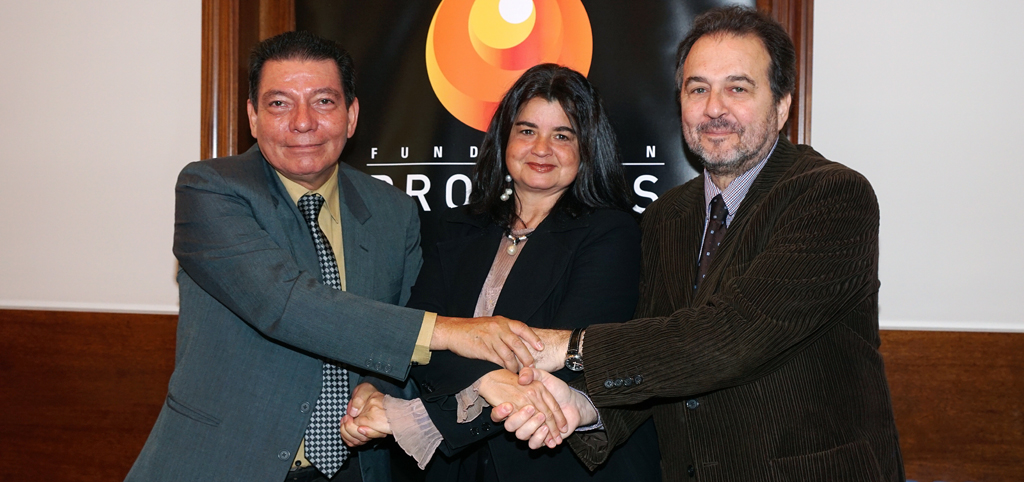 The Foundation for Applied Science and Studies for Health and Environmental Development (CEADES), the Barcelona Institute for Global Health (ISGlobal) and the Probitas Foundation have joined forces in pursuit of a common objective: helping to remedy the current lack of resources for the diagnosis and treatment of Chagas disease. With this new agreement, signed in Barcelona, the three institutions have pledged to strengthen the capacities of four towns in the Bolivian region of Cochabamba to combat Chagas and other neglected diseases.
Under the new agreement, the Probitas Foundation will donate €250,000 to equip and enhance a network of laboratories in the towns of Punata, San Benito, Arani and Villa Rivero and to provide training for health professionals. As a result of this intervention, the four towns will be in a position to implement a comprehensive patient care model similar to that of the Platform for the Comprehensive Care of Patients With Chagas Disease, another network of centres established in Bolivia by CEADES and ISGlobal in collaboration with various institutions. The aim of the agreement is to promote early diagnosis and appropriate treatment of Chagas and other neglected diseases, especially in children and pregnant women.
The agreement was signed this morning in Barcelona by Faustino Torrico, president of CEADES; Antoni Plasència, director of ISGlobal; Marta Segú, director general of the Probitas Foundation; and the mayors of Punata, San Benito, Arani and Villa Rivero.
Although Chagas disease is present in numerous countries around the world, it is endemic only to Latin America. The disease is caused by Trypanosoma cruzi, a parasite mainly transmitted by the vinchuca, or "kissing bug". An estimated 6 million people are infected with Chagas disease, but only 1% of those affected currently have access to diagnosis and treatment. In order to remedy this situation, the capacity of local health systems must be strengthened. A recent study by the Global Chagas Disease Coalition found that 200,000 people could die of Chagas disease in the next five years if a more effective treatment is not found.
12th Workshop on Chagas Disease
The signing of the agreement between CEADES, ISGlobal and the Probitas Foundation was the first of several Chagas-related events that will be held this week in Barcelona. A Latin American network called New Tools for the Diagnosis and Evaluation of Chagas Disease (NHEPACHA) will hold a meeting on 2 March. On 3 March, Barcelona's Casa del Mar will host the 12th Workshop on Chagas Disease, one of Europe's most important events for Chagas specialists. Finally, the Global Chagas Disease Coalition and the Foundation for Innovative New Diagnostics (FIND) will hold meetings on 4 March.
More information
www.ceadesbolivia.org
www.fundacionprobitas.org
www.infochagas.org