The Manhiça Foundation President visits ISGlobal
Leonardo Simão, appointed new member of ISGlobal's Board of Trustees
19.06.2018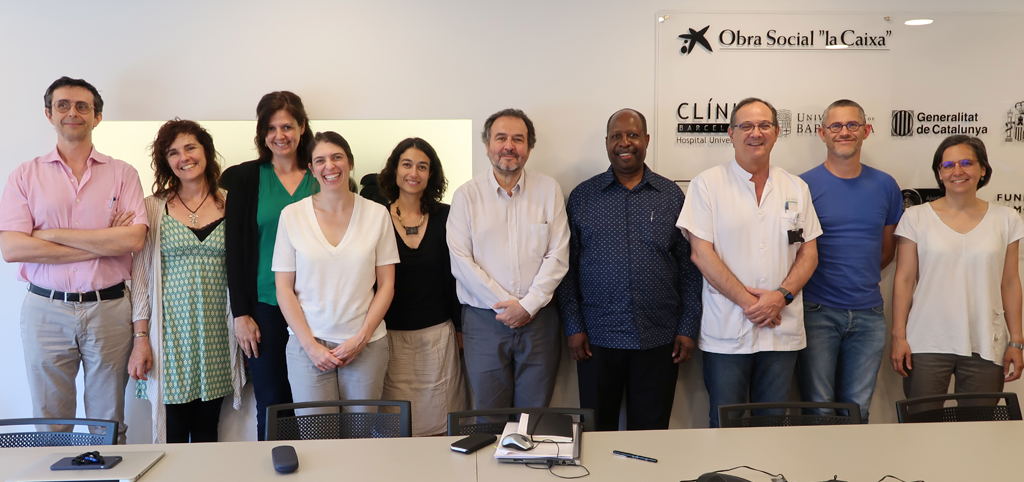 Leonardo Santos Simão, President of the Manhiça Foundation and High Representative for the South of the European and Developing Countries Clinical Trials Partnership (EDCTP) visited ISGlobal on occasion of the Board of Trustees meeting that took place today, Tuesday, at the "la Caixa" Foundation. Simao was recently appointed new member of the Board in his personal capacity, for a five-year term.
During his visit yesterday to the Campus Clinic, Simao met with ISGlobal's senior management team and with several researchers from the malaria, HIV/AIDS, maternal, child and reproductive health, and antimicrobial resistance programmes to keep track of the different ongoing collaborations between ISGlobal and the Fundación Manhiça. In the afternoon, the new Board member went to the Campus Mar, where he met with the non-communicable diseases and environment group to talk of the scientific collaboration between ISGlobal and the Manhiça Health Research Center (CISM).
Leonardo Simão has been active in the field of public health, development and diplomacy throughout his entire career. He was Minister of Health of Mozambique between 1988 and 1994, and Minister of Foreign Affairs and Cooperation from 1995 to 2004. Simão is currently president of the Manhiça Foundation, executive director of the Joaquim Chissano Foundation, and EDCTP's High Representative South with a special focus on Africa. He is also Chairman of the SADC Mediation Reference Group, and of the steering committee of the Better Business Environment Foundation (FAN).
"Dr. Simaos' incorporation into our Board of Trustees provides us with one of Africa's leading voices in global health, and highlights the commitment of the institutions that support ISGlobal to finding new solutions based on research and international cooperation," says ISGlobal's general director, Antoni Plasència.