Research, Training, Policy & Global Development
Preparing for Future Health Emergencies
In a correspondence article published today in The Lancet, ISGlobal together with the excellence research networks EGHRIN and LERU outline how the new European Agency to tackle future health emergencies should be
18.05.2021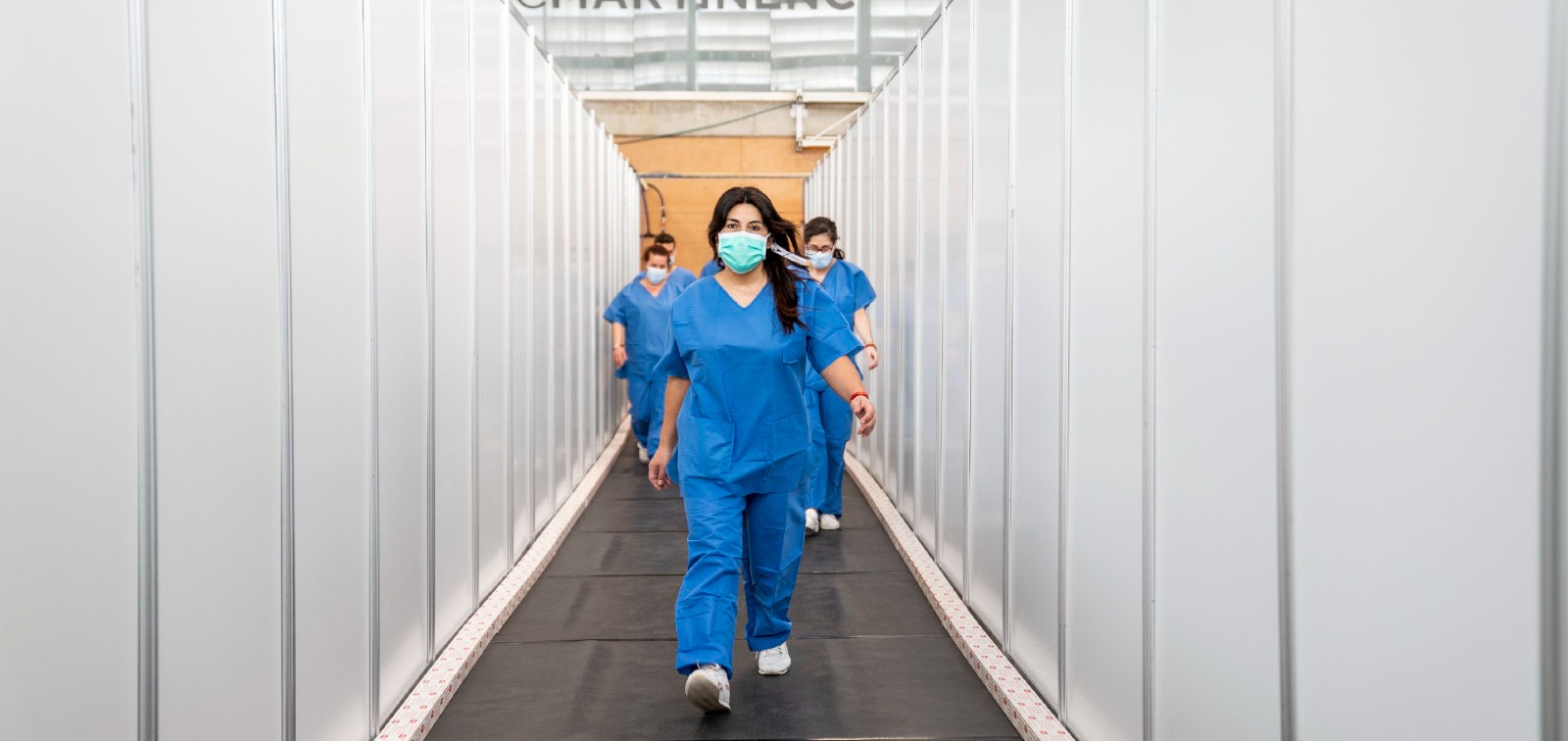 In a correspondence article published today in The Lancet, the Barcelona Institute for Global Health (ISGlobal), an institution supported by "la Caixa" Foundation, the European Global Health Research Institutes Network (EHGRIN) and the League of European Research Universities (LERU) together outline how Europe can take a leading position globally in developing a comprehensive and timely response to health emergencies.
In her State of the European Union address in September 2020, Ursula von der Leyen outlined how the European Commission would establish a European Health Emergency Preparedness and Response Authority (HERA) to ensure that Europe would be prepared to tackle future health emergencies.
The exact form of the HERA is still unknown. While its initial focus could be on stockpiling, in their paper, the authors outline how the HERA should eventually take the form of a complete end-to-end authority which streamlines initiatives in the area of health preparedness and response, and builds upon the competences already in place through bodies such as the European Centre for Prevention and Disease Control (ECDC) and the European Medicines Agency (EMA).
They suggest that HERA should adopt a five-pronged bundled model for health emergency preparedness, working in close collaboration with existing EU and relevant non-EU agencies. In this way, HERA would promote technological innovation, promote policy development and implementation, carry out horizon scanning and develop education and training activities to ensure that the skills needed for health emergencies are already in place.
As the authors acknowledge, this five-pronged model is vitally dependent upon two additional cross cutting elements, enhanced engagement with non-EU and low-middle income countries and promoting the role of universities and research institutes in contributing to the HERA.
Antoni Plasència, ISGlobal's general director and author of the article, refers to the possible Spanish candidacy to host the headquarters of the new agency. "From ISGlobal we offer the authorities our scientific, technical and international capacities to prepare Barcelona's candidacy for hosting the future HERA's headquarters"
Simone Villa, from the University of Milan, a member of both LERU and EGHRIN, and lead author of the correspondence article added: 'HERA can play a key role in reshaping how preparedness and response plans are developed and implemented. Universities, and networks such as EGHRIN, can act as the point of junction for several sectors bridging the gap between disciplines involved in quality and sustainable preparedness and response strategies to complex health emergencies like pandemics, antimicrobial resistance, and climate change.'
Professor Kurt Deketelaere, Secretary-General of LERU said that 'Research-intensive universities are uniquely placed to contribute to the HERA by promoting the necessary multi-, inter- and transdisciplinary knowledge which is so vital to solve the complex and multifactorial health emergency issues of the future'.
Reference: Villa et al. HERA: a new era for health emergency preparedness in Europe? The Lancet (2021). https://www.thelancet.com/journals/lancet/article/PIIS0140-6736(21)01107-7/fulltext