Training
International Spring School in Global Health 2023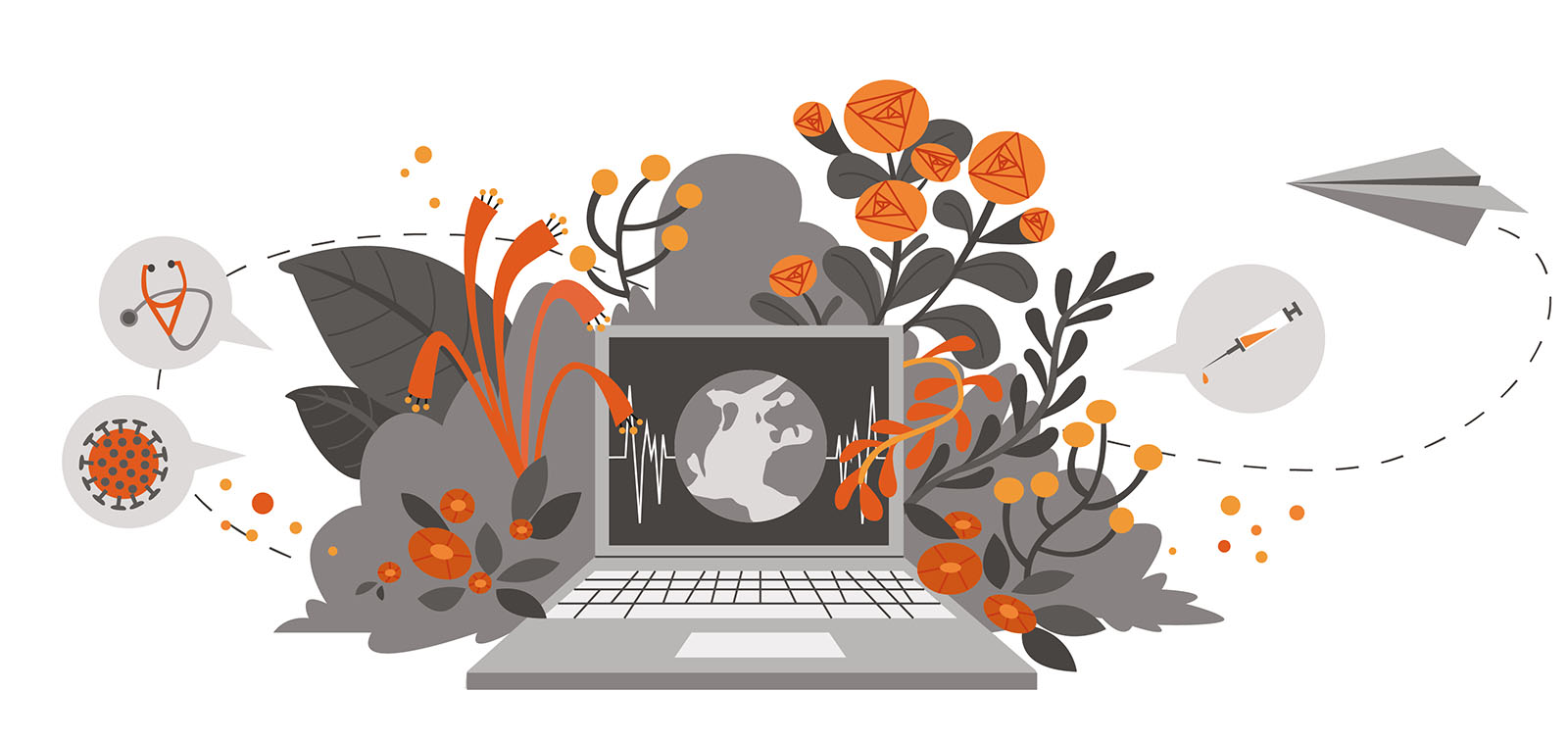 Dates

27 March - 31 March 2023

Location

Online

Schedule

Monday - Friday

Timetable

9:00 - 11:00; 11:30 - 13:30; 16:00 - 18:00

Mode

Online - synchronous

Language

English / Spanish

Length

5 days
Registration for the 2023 International Spring School in Global Health is now closed.
The online ISGlobal International Spring School in Global Health 2023 proposes a unique interdisciplinary teaching program, organized over one week through 6 modules in 3 different time slots: 4 modules offered in the morning (CEST) in English, and 2 modules offered in the afternoon (CEST) in Spanish.
Each module is designed to address the needs of participants with a specific interest in Global Occupational Epidemiology, Infectious Diseases and their Disruptive Impact on Society, Impacts of Climate Change on Human Health and Mortality, Implementation Science, Time Series Data Analysis Collected with Digital Technologies, and Knowledge Transfer. Finally, keynote sessions and an interactive debate will be organized between students and professionals from diverse backgrounds and trajectories in the field of Global Health.
The Spring School aims to support access to education and learning throughout life, promoting innovation and knowledge transfer through high quality, inclusive, and equitable educational programs. It represents our long-term commitment to global health equity as promoted by the 2030 Agenda.
This training targets postgraduate and Master's degree students, doctoral candidates, and researchers, as well as other professionals with an interest in Global Health. The sessions are synchronous, participatory and interactive, and use examples and cases of success relevant to diverse parts of the globe.

Students who attend a minimum of 80% of the online sessions of a Module will be awarded a Certificate of Participation. Attendance will be determined from Zoom participant reports.
Learning objectives:
The Summer School is designed to empower postgraduate students, researchers, and young professionals to:
Explore and acquire knowledge in current Global Health issues.
Describe approaches, concepts and frameworks used in Global Health studies and interventions.
Apply integrated knowledge to solve Global Health issues.
Apply key methodologies used in Global Health to better design, conduct, analyse and interpret research studies.
Expand participants' personal and professional network through contact with colleagues from around the world.

Modules
Modules in the same time slot are held in parallel. Therefore you can take a maximum of three modules in total, one per time slot:
Time Slot 1: from 09:00 to 11:00 h CEST (Teaching Language: English)
Time Slot 2: from 11:30 to 13:30 h CEST (Teaching Language: English)
Time Slot 3: from 16:00 to 18:00 h CEST (Teaching Language: Spanish)
Coordinators: Michelle Turner and Neil Pearce
Other lecturers: Kofi Amegah, Nathan de Bono, Bertina Kreshpaj, Manolis Kogevinas, Tom Loney, Christophe Vanroelen
Aim: This introductory course is addressed to researchers and practitioners in public health, epidemiology, occupational health and safety, and policy makers with an interest in international health and global occupational epidemiology research. The course will focus on occupational epidemiological research methods, with a particular focus on epidemiological study design, large cohort data and exposome research, occupational exposure assessment, frameworks and perspectives in the study of precarious work, current debates and defining future global occupational health research needs.
Learning Objectives: This course on Global Occupational Epidemiology seeks to provide training and networking opportunities for students and early career researchers. The course will: Provide knowledge in study design in occupational epidemiology, large data in occupational epidemiology, exposome studies in occupational epidemiology, occupational exposure assessment, defining precarious work and sociological perspectives in research, debates in causality, and methods for defining research priorities. The course will have a focus on international collaboration and global epidemiological efforts in the study of occupational health and exposure assessment.
Time Slot 1: from 9 to 11 h CET
Teaching language: English
Coordinator: Ivana Cvijanovic
Other lecturers: Leonardo López, Xavier Rodó
Aim: In this module we will first introduce the physical basis of climate change and then proceed to discuss the impacts of future climate change on human health and livability. We will discuss historical mortalities associated with different types of climate hazards and how they differ between high- and low-income countries, the impact of climate change on the global burden of diseases and zoonotic spillovers, and work together to understand what defines 'livable' conditions for humans. We will consider different climate change scenarios, including the current pathway our society is on, and discuss which regions will not be suitable to sustain human population in the future and the resulting consequences. Finally, we will dedicate one session to understanding the current state of climate policies and individual actions available to us.
Learning Objectives: (1) Obtain basic physical science knowledge about our planet's changing climate and its impacts on humans, (2) Understand drivers of climate change, especially anthropogenic ones, (3) Be able to recognize 'fake' arguments in the climate change debate, (4) Understand how climate change affects human health and mortality - from climate disasters to climate drivers of infectious diseases, (5)

Discuss possible ways of individual engagement in solving the problem.

Time Slot 2: from 9 to 11 h CET
Teaching language: English
Coordinators: Caterina Guinovart and Laura de la Fuente
Other lecturers: Fiona Vande Velde, Davide Rasella,Pedro Aide, Sheri Bastien, Matiana González, Elisa Sicuri, Mònica Ubalde, Daniel Cobos.
Aim: This on-line course offers an introduction to Implementation science and its main goals, methodologies and approaches, using real case studies. The course is based on 5 synchronous sessions and additional readings with illustrative case studies.
Learning Objectives: Upon completing the course, students should be able to: (1) Understand what Implementation Science (IS) is, (2) Identify implementation barriers and facilitators that prevent or enable the optimal impact of evidence-based public health interventions and understand how these factors vary depending on the context, (3) Define research questions that provide key insights on how to overcome the implementation challenges, (4) Understand the different designs, frameworks and analytical methods used in IS to address the research questions, (5) Identify relevant stakeholders, (6) Understand how knowledge is translated into sustainable solutions through stakeholder involvement and policy changes.
Time Slot 2: from 11.30 to 13.30 h CET
Teaching language: English
Coordinator: Guillaume Chevance and Dario Baretta
Aim: This module aims to provide practical tools to visualise and analyse time series data collected in both observational and interventional studies using wearables and/or smartphones. We will cover topics from simple notions and procedures related to time series (e.g., auto-correlations; stationarity) to statistical procedures aiming at identifying changes in outcomes over time and predictors/determinants of these changes. Each session will be organized in two parts: a theoretical part explaining the concepts with practical examples from the literature (speaker: Guillaume Chevance) and an applied part where you will implement the analyses on R based on existing codes and data set (the codes will be provided; speaker: Dario Baretta).
Learning Objectives: Upon completing the course, students should be able to: (1) Visualise and understand basic features of time series, (2) Handle time series in different contexts, (3) Run statistical models relevant to time series analyses.
Additional requirements: For the practical part, having the (open source / free) statistical software R and R Studio installed on participants' computers. See, for example: https://www.dataquest.io/blog/tutorial-getting-started-with-r-and-rstudio/. Previous experience with R.
Time Slot 3: from 11.30 to 13.30 h CET
Teaching language: English
Coordinadores: Quique Bassat and Elisa López
Otros profesores: Emili Letang, Carlota Dobaño, Adelaida Sarukhan, Eduardo Celades, Javier Gandasegui, Jeffrey Lazarus, Gonzalo Fanjul, and Irene Losada.
Objetivo: Revisar y evaluar críticamente el impacto social y en la salud global de las enfermedades infecciosas, utilizando como ejemplos infecciones que "siempre han estado con nosotros" (malaria, tuberculosis, etc.) e infecciones emergentes como el VIH, el ébola o la COVID-19 que han aparecido más recientemente.
Objetivos de aprendizaje: (1) Comprender los conceptos básicos de la transición epidemiológica y la interacción entre infecciones, mortalidad y desarrollo, (2) Familiarizarse con la epidemiología, la carga y las características básicas de algunas ID importantes, a saber: 1) Malaria, 2 ) Tuberculosis, 3) VIH, 4) Infecciones tropicales desatendidas; 5) Infecciones emergentes con potencial pandémico, (3) Comprender las estrategias de diagnóstico, manejo y control de las EI, tanto en contextos endémicos como epidémicos o situaciones de emergencia, (4) Revisar la importancia de las estrategias preventivas (incluidas las vacunas) para la prevención de identificaciones y su impacto a lo largo de los años, (5) Comprender las necesidades de preparación para futuras pandemias.
Horario 3: de 16.00 a 18.00 h CET
Idioma de enseñanza: Español
Coordinadores: Leire Pajín and Rafael Vilasanjuan
Otros profesores: TBD
Objetivo: Este módulo está diseñado para responder a las necesidades de los estudiantes internacionales con un interés específico en enfoques innovadores para la traslación del conocimiento, la política de salud global, la participación de las partes interesadas, la ciencia ciudadana y la promoción. El objetivo general es brindar una descripción detallada de los temas mencionados anteriormente con un enfoque en las actividades de traslación, las experiencias basadas en casos y el aprendizaje participativo.
Objetivos de aprendizaje: (1) Explorar y adquirir conocimientos sobre temas actuales de la política de Salud Global. (2) Describir enfoques, conceptos y marcos utilizados en la traslación del conocimiento y la política de salud. (3) Aplicar el conocimiento integrado de los campos de la política de salud, la promoción, la ciencia ciudadana y la participación de las partes interesadas para crear estrategias efectivas para la traslación del conocimiento. (4) Aplicar metodologías clave utilizadas en la política de salud para escribir recomendaciones para problemas de salud global. (5) Ampliar la red personal y profesional de los participantes conociendo personas de diferentes nacionalidades y procedencias.
Horario 3: de 16.00 a 18.00 h CET
Idioma de enseñanza: Español

Fees and Application
This activity is offered free of charge to all participants thanks to the support of the Spanish Ministry of Foreign Affairs, European Union and Cooperation, the Spanish Ministry of Science and Innovation and the Spanish State Research Agency.
Requirements:
The Spring School is open to postgraduate and Master's students, doctoral candidates and researchers, or other professionals interested in Global Health.
Candidate must have:
A Bachelor or Master's Degree in epidemiology, computer science, bioinformatics, public health, global health, environmental sciences, biostatistics, biomedicine, or a related discipline.
Advanced level of English and/or Spanish, depending on the teaching language of the modules selected.
Any module-specific requirements (see the Module descriptions)
Application:
Interested candidates must (1) complete the application form and (2) submit:
A current C.V. (.pdf format)
A letter of motivation (.pdf format) that explains why you want to take the course modules that you have registered for (NOTE: a maximum of 3 modules can be taken in total, one for each time slot).
Please note that in order to have your application considered, you must clearly name your files as follows: (Surname_Name_CV) / (Surname_Name_Motivation letter). Documents with incorrect name files will not be accepted.
The revision of applications and notification of admissions will be carried out on a rolling basis. Once the maximum number of participants for a module has been reached, a waiting list will be opened.
Deadline for applications: 28 February 2023

The International Spring School in Global Health 2023, organized by ISGlobal, is funded by the Spanish Ministry of Foreign Affairs, European Union and Cooperation within the framework of a call for grants to hold conferences, seminars and other events related to sustainable development cooperation. Likewise, the Spring School has the financial support of our Program "Severo Ochoa Center of Excellence 2019-2023" (CEX 2018-000806-S) of the State Research Agency of Spain, an organization attached to the Ministry of Science and Innovation.
We are pleased to invite participants in the 2023 International Spring School in Global Health to join in the following special events.

Spring School 2023 Opening Act
Round Table on Global Health Governance
Monday, 27 March, 14:30h CEST

Presentation and Moderation
Leire Pajín
Global Development Director, ISGlobal
Rafael Vilasanjuan
Director of Policy and Global Development, ISGlobal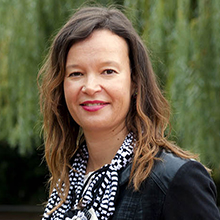 Panelists
Manolis Kogevinas
Scientific Director of the Severo Ochoa distinction, ISGlobal
Borja Cabezón
Ambassador for the International Crisis of the COVID 19 and Global Health
of the Government of Spain
Helena Legido-Quingley
Senior Analyst of the Secretariat of the High Level Independent Panel for
Pandemic Preparedness and Response
Iliana Olivié
Senior Analyst on International Cooperation and Development and
Coordinator of the Global Presence Index Project at Real Instituto Elcano
Carlos Mediano
Board member Medicus Mundi International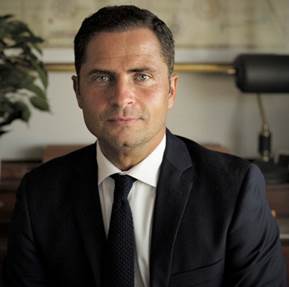 Spring School Keynote Lectures
---
How to Achieve Consensus in Public Health: the
Global Delphi Studies
Wednesday, 29 March, 14:30 CEST
Dr Jeffrey Lazarus, Associate Research Professor and
Co-director of the Viral and Bacterial Infections Programme, ISGlobal


Pathways to healthy, low-carbon environments
Thursday, 30 March, 14:30h CEST
Dr Cathryn Tonne, Associate Research Professor, ISGlobal