Policy & Global Development
Manhiça Foundation Appoints Martinho Dgedge as New President
Dgedge succeeds Leonardo Simão, who has been appointed Special Representative of the UN Secretary-General for West Africa and the Sahel.
08.09.2023
The Manhiça Foundation, which governs the Manhiça Health Research Centre (CISM), has appointed Martinho do Carmo Dgedge as its new president. Dgedge succeeds Leonardo Simão, who has stepped down due to the responsibilities of his new position as Special Representative of the UN Secretary-General for West Africa and the Sahel, as well as Head of the UN Office for West Africa and the Sahel (UNOWAS) and Chair of the Cameroon-Nigeria Joint Commission.
A career dedicated to science and public health
Martinho Dgedge has a rich background in public health, with a degree in human medicine (1983), a master's in community health for developing countries (1992) and a doctorate in public health (2000) from the University of London, United Kingdom. He is currently the Inspector General of Health at the Ministry of Health in Mozambique (MISAU) and an Associate Professor at the Faculty of Medicine, Eduardo Mondlane University. In 1996, Dgedge was involved in the creation of CISM and over the years has played various roles at the Centre, including serving on the Scientific Council of the Manhiça Foundation. His main areas of interest are malaria, maternal health and HIV/AIDS, and he has more than 80 scientific publications in various national and international journals.
Third President of the Manhiça Foundation
Spearheaded by researchers from Spain and Mozambique, CISM was an initiative of Spanish cooperation with the Government of Mozambique, together with institutions such as the Hospital Clínic, the University of Barcelona and the "la Caixa" Foundation. Following the creation of the Manhiça Foundation in 2008, it was integrated into the Mozambican national health system. The recent appointment is the third presidential term in the Foundation's history, after Pascoal Mocumbi (2008-2016) and Leonardo Simão (2016-2023).
Manhiça and ISGlobal, a long-standing strategic partnership
For more than 27 years, the CISM/Manhiça Foundation has been a strategic ally of ISGlobal, with which it shares a model of research, training and development that has contributed to reducing the impact of some of the major health problems in Southern Africa. ISGlobal is a member of CISM's Board of Trustees.
"ISGlobal would like to warmly welcome Dr Martinho Dgedge as the new President of the Manhiça Foundation and thank Dr Leonardo Simão for his outstanding leadership and effective institutional collaboration. Together, we will continue to work to ensure that our long-standing relationship of friendship and partnership continues to grow and strengthen, contributing to improving health and promoting equity, especially around the major health challenges in Mozambique and sub-Saharan Africa," said Antoni Plasència, ISGlobal Director General and member of the Manhiça Foundation's Executive Committee.
Cristina Gutiérrez
[This blog post is a one of a series of articles to commemorate the 25th anniversary of CISM. Author: Cristina Gutiérrez Hernández, head of the...
20.10.2021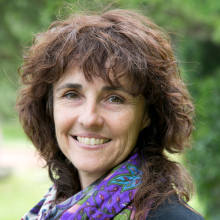 Denise Naniche
[This text has been written by Denise Naniche , Scientific Director at ISGlobal. This is the second of a series of articles to commemorate...
Research
21.07.2021
Antoni Plasència
MSF workers assist a patient with possible symptoms of ebola. The number of people who died in the world's poorest countries from...
13.10.2014