Research
EXULTANT Clinical Trial Kicks off in Mozambique
EXULTANT is part of the EDCTP funded project TB-CAPT that will provide evidence for impactful implementation of TB and TB/HIV co-infection diagnostic strategies
30.06.2022
Every year, millions of tuberculosis (TB) infections go unidentified, preventing patients from accessing treatment and allowing the disease to spread. There is an urgent need for TB tools and diagnostic technologies that can not only detect disease but can also identify strains that are resistant to the TB medications that are available. In addition, people living with HIV (PLHIV) are not well served by the current standard sputum-based diagnostics.
The project TB-CAPT (Close the gap, increase Access, Provide adequate Therapy) will evaluate the impact of novel TB diagnostic interventions on patient important outcomes in two clinical trials: the EXULTANT and the CORE trial, conducted in Tanzania and Mozambique. The project, sponsored by FIND, will also perform a feasibility study in South Africa to evaluate the accuracy of a new TB diagnostic for drug-resistant TB.
The EXULTANT and CORE teams are now at the final stages of preparing the start of patient enrolment for the respective studies. As part of this preparation process, site initiation visits and training were recently conducted at the four implementing centres: Instituto Nacional de Saúde (INS) and the Manhiça Health Research Centre (CISM) in Mozambique, and Ifakara Health Institute (IHI) and The National Institute for Medical Research (NIMR) in Tanzania.
The EXULTANT trial will assess the impact of an expanded testing strategy to diagnose TB with the Xpert Ultra and the urine-based AlereLAM assay for all hospitalised patients living with HIV (PLHIV) irrespective of disease symptoms or extent of HIV disease.
"EXULTANT kick-off meetings were extremely engaging and fruitful" states Alberto García-Basteiro, ISGlobal researcher and scientific coordinator of EXULTANT. "EXULTANT will contribute to advance diagnostic algorithms using molecular diagnostics in hospitalized people with HIV. We had the chance to discuss and optimize how study procedures will be implemented at each of the participating sites. I look forward to starting recruitment at all sites."
The CORE trial will be a pragmatic trial to assess the impact of the Truenat MTB Plus and MTB-RIF assays when used at the peripheral level of the health system (primary healthcare level).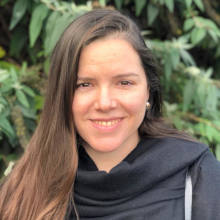 Lucía Carratalá
El día 24 de marzo se celebra el Día Mundial de la Tuberculosis , que conmemora la identificación del bacilo que la provoca, el Mycobacterium...
Research
23.03.2022