Research
Hospital Clínic's Imported Tropical Diseases Department Designated as National Referral Unit
The department is one of only two referral units for imported tropical diseases in Spain
26.06.2014
The Integrated Unit for Imported Tropical Diseases at Hospital Clínic–Hospital Sant Joan de Déu has been designated as a national referral unit by the Interregional Council of the Spanish National Health System. The purpose of referral units is to guarantee equity in access to safe, efficient, high-quality healthcare for people with diseases that require highly specialised care. Because these diseases are so rare, the patients affected by them are channelled into a small number of centres.
For imported tropical diseases, Spain currently has just two national referral units: the Integrated Unit at Hospital Clínic–Hospital Sant Joan de Déu in Barcelona and Hospital Universitario Ramón y Cajal in Madrid. These referral units improve the social cohesion of the Spanish National Health System and ensure equal access to these specialized services for the whole population.
Thirty years ago, Hospital Clínic became the first tertiary care hospital in Spain to create a tropical medicine unit. Over the past three decades, Hospital Clínic's Tropical Medicine and International Health Department has treated, on average, between 1200 and 1300 patients every year (first visits). The creation of the Barcelona Centre for International Health Research (CRESIB) in 1996 was a result of this long tradition in tropical medicine. Five years later, CRESIB was a key factor in the creation of the Barcelona Institute for Global Health (ISGlobal). Together these institutions bolster the treatment of imported tropical diseases not only by creating knowledge through research but also by ensuring that this knowledge is translated for the benefit of society.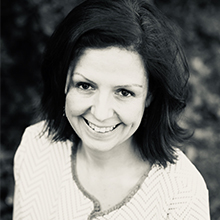 Azucena Bardají
IIf you are going to make a trip abroad you may be interested in knowing a few things that are important for your health. You need to start...
28.05.2014