Policy & Global Development
El Día Después Platform Receives United Nations go!ODS Award
El Día Después was recognised in the category of SDG 17 (Partnerships to Achieve the Sustainable Development Goals)
23.02.2022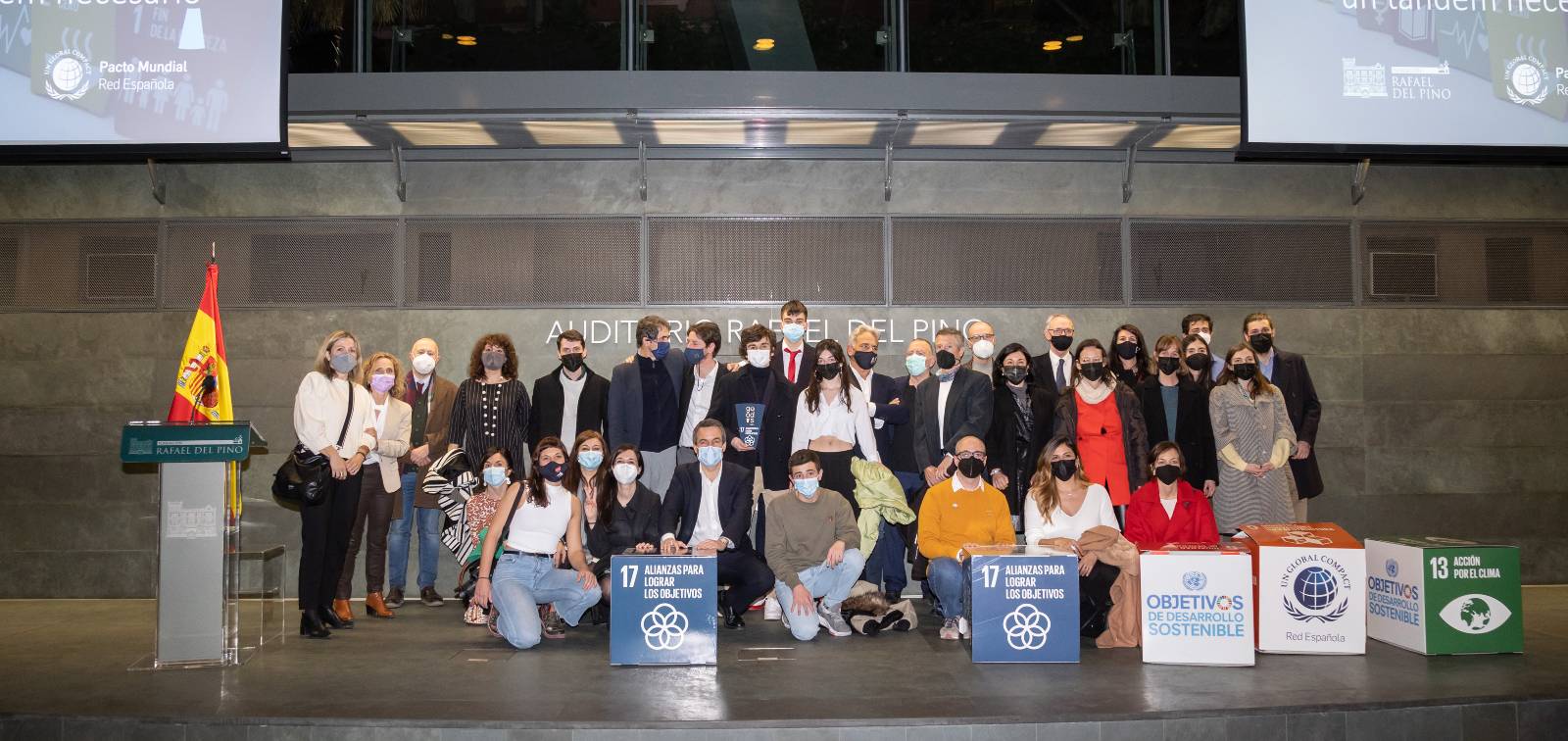 The multi-stakeholder platform El Día Después ("The Day After"), co-created by ISGlobal, has received the go!ODS award in the Partnerships category. Organised by the Spanish Network of the United Nations Global Compact and the Rafael del Pino Foundation, the go!ODS awards recognise projects and innovations with the capacity for impact that are helping to achieve the 17 Sustainable Development Goals (SDGs) of the United Nations 2030 Agenda. The awards ceremony for this third edition of the go!ODS awards was held yesterday in Madrid.
A panel of judges comprising high-profile figures from the private sector, academia and government bodies selected a different winner for each SDG. Of the more than 200 candidates nominated, the platform co-created by ISGlobal in collaboration with a group of organisations committed to achieving the SDGs was chosen as the winner in the category of SDG 17 (Partnerships to Achieve the Sustainable Development Goals).
The aim of El Día Después is to contribute to public policy through action and collective intelligence. People from approximately 80 institutions from a wide range of sectors—government bodies, the business world, NGOs and academia—have been working together regularly for nearly two years on specific projects and in topic-specific communities based on the values of mutual trust and distributed leadership.
As a result of this diverse range of ongoing activities, El Día Después has given rise to two new alliances: Mission citiES 2030, which brings Spanish cities together to accelerate climate neutrality, and the Platform for Green Employment and Entrepreneurship, which aims to leverage opportunities created by the green economy to integrate vulnerable groups.
"We set out to co-create collaborative processes and spaces for listening and dialogue to generate a new social contract," commented Leire Pajín, Director of Global Development at ISGlobal, President of the Spanish Sustainable Development Network (REDS-SDSN) and one of the organisers of the initiative, together with Carlos Mataix, Director of the Centre for Innovation in Technology for Human Development at the Polytechnic University of Madrid (itdUPM), who added: "This award recognises a deep and advanced collaboration, and it is a meaningful endorsement of our understanding of partnerships as the key to accelerating sustainable transformation."
Kate Whitfield
[Este texto está escrito por Eva Casamitjana , Elena Esteban , Solenne Garnier y Kate Whitfield , coordinadoras de...
17.06.2021