Policy & Global Development
Corporate Commitment Is Key to Achieving the SDGs
A new ISGlobal publication analyses the role of Spanish companies in the implementation of the new development agenda
27.06.2018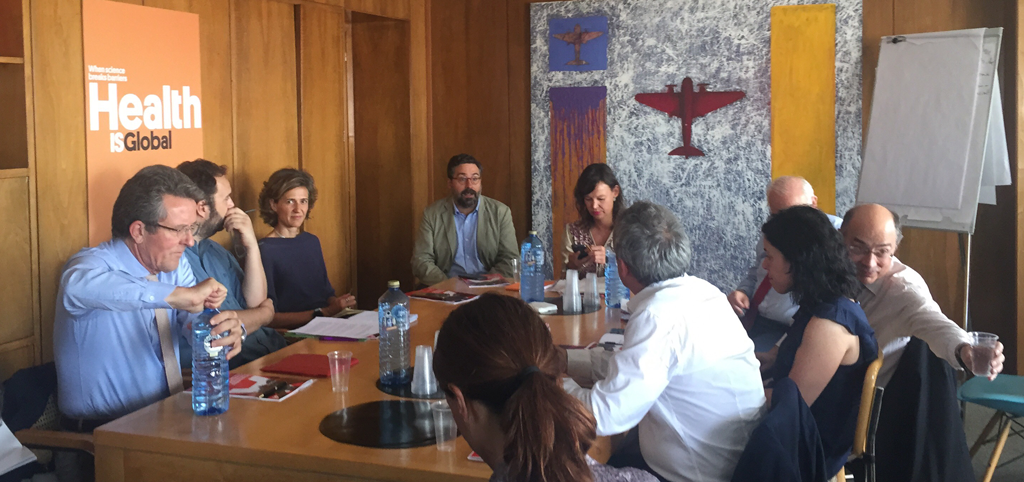 The private sector is called upon to play a central role in the new agenda for the Sustainable Development Goals (SDGs)—a role that is both a responsibility and an opportunity to align business objectives with the goals of equity and sustainability. A new publication by ISGlobal's Policy and Global Development Department entitled La Responsabilidad Social Empresarial en el marco de los Objetivos de Desarrollo Sostenible. Una propuesta práctica ["Corporate social responsibility in the framework of the Sustainable Development Goals: a practical proposal"] analyses the leadership role that Spanish companies are playing in the implementation of this development agenda, which has the potential to spread and transform corporate social responsibility.
The new publication, written by Leire Pajín Iraola, Director of International Development at ISGlobal, describes seven inspirational experiences that could serve as a blueprint for companies that want to align their strategy and business model with the SDGs. These examples notwithstanding, the author acknowledges that businesses—especially small and medium-sized ones—still face certain hurdles when it comes to aligning their activity with the SDGs. She argues, however, that greater familiarity with the agenda, a clear legislative framework and a national implementation plan will make it possible to overcome these difficulties. Pajín then presents a series of recommendations targeting not only the private sector but also public administrations and civil society, which are essential to configuring and driving the role of the private sector. The document ends with a practical proposal on how to strategically align business models with the SDG agenda.
The publication was presented on Monday, 25 June during a work session at ISGlobal's Madrid office, where more than 25 experts gathered to discuss the steps companies are taking to lead the development agenda. At this work session, participants discussed inspirational real-life cases, reviewed the difficulties and challenges that lie ahead, and identified the tools and legislation that are needed in order to implement the agenda. They also underscored the need to create spaces for developing innovative alliances that will magnify the effects of the agenda and mobilise resources. The work session was attended by executives from various companies, including Telefónica, Iberdrola, CaixaBank and Baleària; organisations specialised in innovation and sustainable development, such as the Innovation and Technology for Development Centre of the Polytechnic University of Madrid; business consultancies such as Innuba and Canal Consultores; social innovation organisations such as Ashoka; non-governmental organisations such as Oxfam; and institutions such as the Spanish Sustainable Development Solutions Network (REDS), the Spanish Agency for International Development Cooperation (AECID), the Ibero-American General Secretariat (SEGIB) and the Spanish Association of Foundations (AEF).