Research
New Study Identifies E. coli and Rotavirus as Main Causes of Acute Diarrhoea in Children in Morocco
The study conducted by ISGlobal in collaboration with Moroccan researchers has been published in the Journal of Medical Microbiology
22.12.2014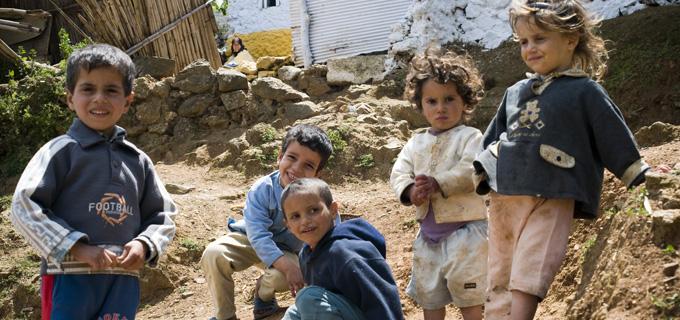 Diarrhoea is a major cause of childhood morbidity and mortality in Morocco, according to the few reports available from this country. A new study coordinated by ISGlobal in collaboration with Moroccan researchers has found that diarrhoeagenic strains of Escherichia coli and rotavirus are a major cause of severe diarrhoea in Morocco. The study, led by ISGlobal researchers Quim Ruiz and Quique Bassat, has been published in the Journal of Medical Microbiology.
The objective of the 13-month study, carried out at Rabat's children's hospital, was to describe the aetiology, epidemiology and clinical characteristics of the main causes of acute infectious diarrhoea requiring hospitalisation in children between the ages of two months and five years. The study found enteroaggregative E. coli (EAEC) and rotavirus to be the two most common causes of severe diarrhoea, whereas other pathogens, such as norovirus and parasites, seem to make only a minimal contribution.
Six patients died during the study period; in four of those cases, diarrhoeagenic E. coli was present in the patient's faeces. According to Dr Ruiz, "It is difficult to determine the exact cause of death without adequate post-mortem confirmation to rule out possible comorbidities, but we did not observe any other specific pathogen that would suggest the presence of unidentified bacteria or parasites in addition to the viruses."
According to Dr Bassat, the findings suggest that "better surveillance and prevention programmes are needed for early recognition and better clinical management of acute diarrhoeal episodes in order to prevent more children from dying."
Reference
Ben Messaoud R, Jroundi I, Nezha M, Moraleda C, Tligui H, Seffar M, Alvarez-Martinez MJ, Pons MJ, Chaacho S, Hayes EB, Vila J, Alonso PL, Bassat Q, Ruiz J. Etiology, epidemiology and clinical characteristics of acute moderate-to-severe diarrhea in children under 5 years of age hospitalized in a referral pediatric hospital in Rabat, Morocco. J Med Microbiol. 2014 Nov 28. pii: jmm.0.079830-0. doi: 10.1099/jmm.0.079830-0. [Epub ahead of print]