Training
The 7th Edition of the Master of Global Health Kicks Off with a Record Number of Students
This year, the Master has 32 trainees from over 20 countries
17.08.2018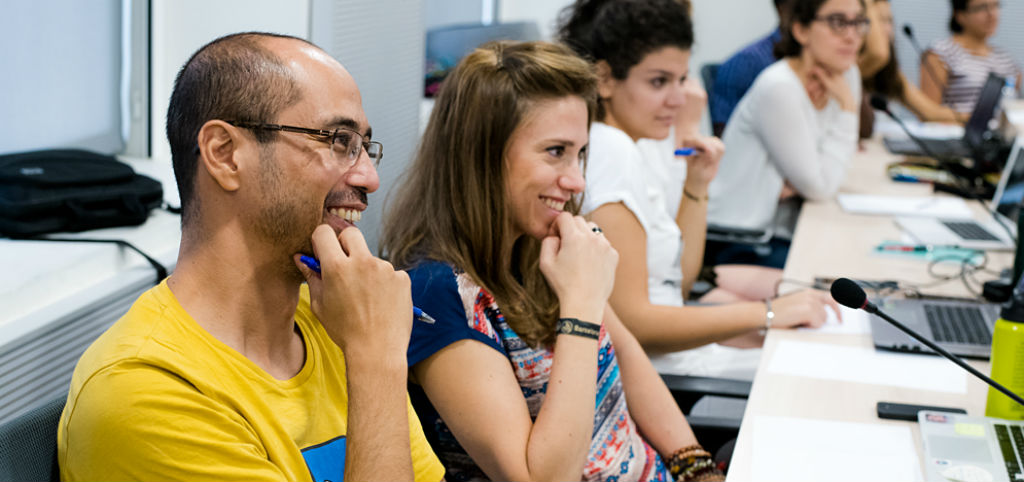 The courses for the 2018-2019 Master of Global Health and the Master of Clinical Research –International Health, organised by ISGlobal and the University of Barcelona, have started today. To date, this has been the edition with the largest number of enrolled students: over 40 for both masters, from 24 countries and five continents.
"This great diversity in the origin and background of our students underlines the international character of the cursus and greatly enriches it," explains Joan Tallada, academic coordinator of the Training Department at ISGlobal.
The goal of the Master is that the students "not only acquire knowledge, but also analytical and critical thinking capacities to identify the complexity related to the current challenges in global health and to propose sensible solutions," adds Tallada.
For Nuria Casamitjana, Training director at ISGlobal, the master also offers trainees a unique opportunity to develop a solid network of contacts that will be useful for their professional life.
The Master of Global Health programme consists of 60 ECTS (European credits) and lasts 10 months. It is given in English and is offered in two different tracks: Transdisciplinary Studies in Global Health and tropEd Master of International Health. The International Health Track of the Master in Clinical Research is also coordinated by ISGlobal and focuses on the main health challenges worldwide among the most vulnerable populations.
The Master in Public Health of the Pompeu Fabra University, in which ISGlobal collaborates, also started on September 25.