Research
AVATAR
Searching the hidden: evaluating dengue, chikungunya and Zika autochthonous transmission in the city of Barcelona.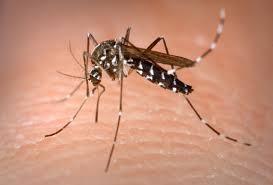 Duration

Jul 2019 - Dec 2019

Coordinator

Irene Losada Galván
Emerging and re-emerging vector borne diseases represent a major challenge worldwide. In the recent years, mosquito-borne viral epidemics such as dengue, chikungunya or zika have occurred in many regions, increasing their distribution and incidence, as well as their impact on health and socioeconomic outcomes.
In Catalonia, the tiger mosquito Aedes albopictus is a competent vector for these arboviruses. It was introduced in 2004 and has remained in the territory since then, including heavy urban areas such as Barcelona. Around 250 imported cases of chikungunya, dengue and zika are reported in the territory annually. Thus, Catalunya has been considered at a moderate-to-high risk of introduction and autochthonous transmission, with the first report of dengue virus detection in local Aedes albopictus mosquitoes in 2015, and the first autochthonous transmission case reported in November 2018.
Objectives
AVATAR aims to:
evaluate arboviral infections in adults without recent travel history living in the vicitiny of confirmed imported cases of dengue, chikungunya and Zika during the months of highest vector activity
evaluate the use of active surveillance mechanisms for mosquito-borne diseases with potential for emergence in Catalonia
inform public health authorities about available enhanced surveillance systems
The project will be performed in collaboration with the Barcelona Public Health Agency and the Instituto de Salud Carlos III.
Our Team
Coordinator

Team