Research, Urban Planning, Environment and Health
Exposure to Airborne Iron May Affect Fine Motor Function
Scientists investigate the developmental neurotoxicity of the components of fine particulate matter, a type of air pollution related to motorised traffic
02.11.2017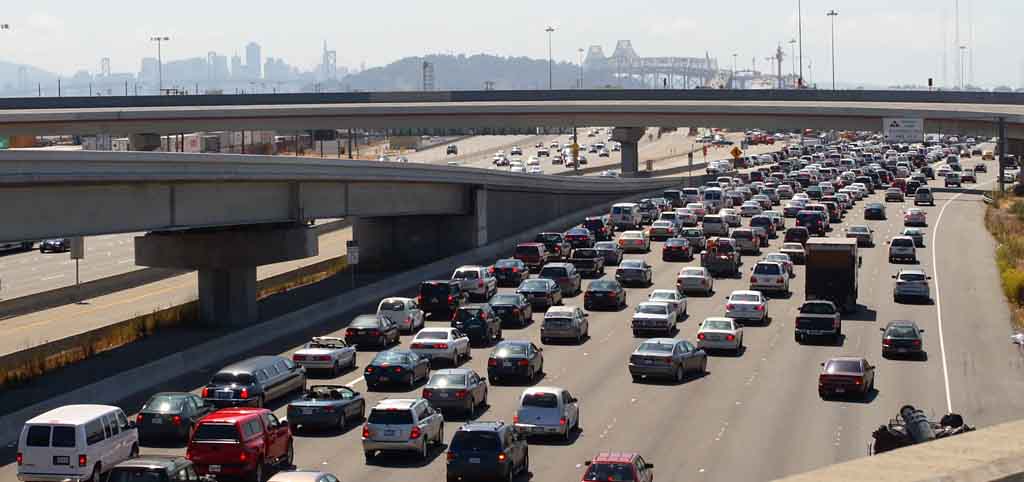 Children exposed after birth to higher levels of airborne iron, one of the predominant components of traffic-related air pollution, display decreased fine motor development performance. This was the main conclusion of a study led by the Barcelona Institute for Global Health, a research centre supported by the "la Caixa" Banking Foundation, published recently in the journal Environment International .
The aim of the study—carried out as part of the European ESCAPE project—was to investigate associations between cognitive and psychomotor functions in childhood and exposure at birth to the elemental components of fine particulate matter (PM2.5), a traffic-related pollutant. The analysis included data gathered at between 1 and 9 years of age from a population of 7,246 children belonging to four birth cohorts recruited in Holland, Germany, Italy and Spain. The children completed neuropsychological tests administered by their parents or professional staff. Measurements made in each country between 2008 and 2011 were used to determine the elemental composition of airborne PM2.5 in each location. These data, together with the family's home address when each child was born, were used to estimate the participants' exposure to the different elements that make up PM2.5.
Eight elemental components of PM2.5 were studied (copper, iron, potassium, nickel, sulfur, silicon, vanadium and zinc). The only one for which a statistically significant association was observed was iron, a predominant component of traffic-related pollution. Analysis of the data showed that each 100 ng/m3 increase in exposure to airborne iron was associated with a 1.25 decrease in the fine motor function score. No significant associations were observed between any of the elemental components of traffic-related pollution and cognitive or gross motor function.
"While a mean decrease of 1.25% in fine motor function could be seen to be of only slight importance on the individual level, it is not trivial when we consider the population as a whole because it masks an increase in the number of people performing below average" explains Gosia Lubczynska, lead author of the study.
This work follows on from a study published in 2014, which found prenatal exposure to NO2 and suspended particles to be associated with a delay in psychomotor development in childhood.
"Since this is the first study that has focused on the relationship between exposure at birth to the elemental components of PM2.5 and neuropsychological function in early childhood, more research is needed to confirm these results" adds Mònica Guxens, the ISGlobal researcher in charge of coordinating the research.
Reference
Lubczyńska MJ, Sunyer J, Tiemeier H, et al. Exposure to elemental composition of outdoor PM2.5 at birth and cognitive and psychomotor function in childhood in four European birth cohorts. Environ Int. 2017 Oct 5. pii: S0160-4120(17)30866-8. doi: 10.1016/j.envint.2017.09.015. [Epub ahead of print]