WHIP3TB
Evaluation of the effect of weekly high dose rifapentine and isoniazid (3HP) vs periodic 3HP vs 6H for preventing TB among HIV-positive individuals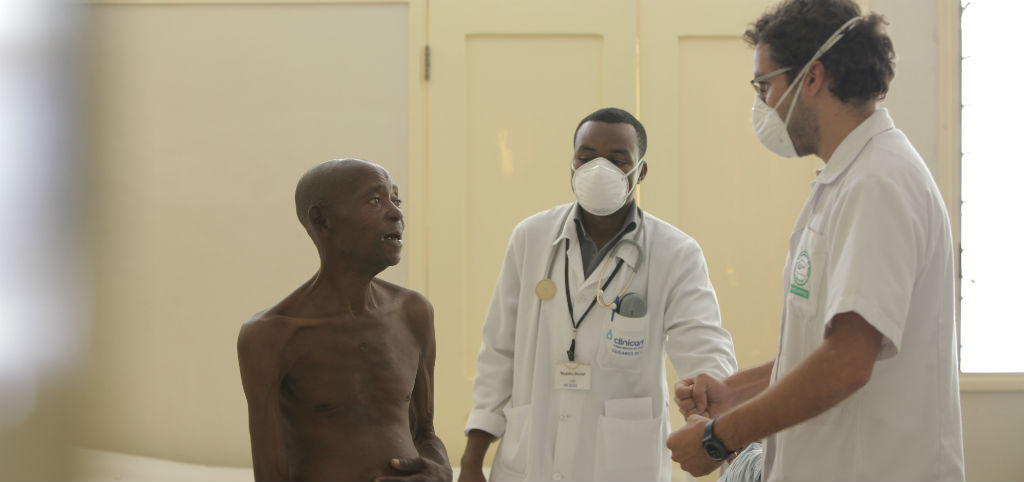 Duration

June 2017 - September 2019

Coordinator

Alberto García-Basteiro

Funded by

USAID / KNCV
This study is a parallel, two part, open label, individually randomized, pragmatic clinical trial to assess different alternatives to prevent tuberculosis (TB) among HIV-positive individuals. Part A compares a single round of weekly high dose rifapentine plus isoniazid for three months (3HP) to six months of daily isoniazid (6H). Part B compares periodic 3HP (p3HP) to a single round of 3HP.
This clinical trial aims to improve (shorten and simplify) currently available tools to prevent tuberculosis among HIV-positive individuals. The current recommendation is to provide single dose isoniazid daily during 6 months among HIV-positive individuals in whom TB disease has been ruled out. However, the implementation of this recommendation is limited in high burden countries, mostly due to adherence hurdles derived from such lengthy prophylaxis.
The study aims to enroll 4000 participants from three different countries: South Africa, Mozambique and Ethiopia. In Mozambique, the only participating site will be the Centro de Investigação em Saude de Manhiça (CISM).
Total funding
1.6 million Euros
New paper from @GavinChurchyard at @Auruminstitute finds shorter weekly course of rifapentine-isoniazid for #TB prevention associated with much higher treatment completion rates compared to longer daily course https://t.co/TMz8TwytLC pic.twitter.com/GGHE8qBtLl

— Annals of Int Med (@AnnalsofIM) August 23, 2021
Our Team
Principal Investigator