Research, Maternal, Child and Reproductive Health
A Protocol Developed by ISGlobal Inspires the Creation of the Largest Global Child Health Network
The network will use the minimally invasive autopsy protocol and will be funded by the Bill & Melinda Gates Foundation
18.05.2015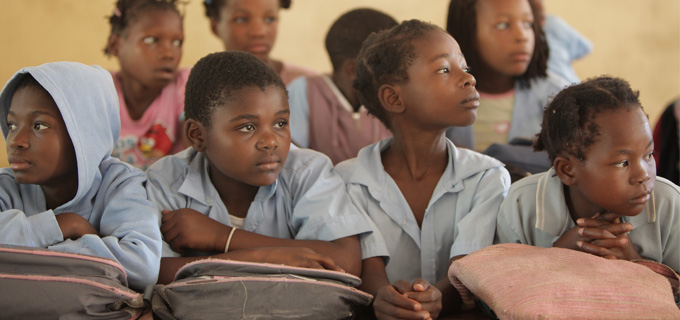 At its Global Partners Forum, the Bill & Melinda Gates Foundation announced that it will commit 75 million USD to an initiative aimed at understanding how, where and why children are getting sick and dying in some of the poorest countries. The Child Health and Mortality Prevention Surveillance network (CHAMPS) will train surveillance teams to use a post-mortem sampling technique based on minimally invasive autopsies that can determine the causes of death with a precision comparable to that of complete autopsies. The method was recently developed by ISGlobal researchers thanks to the CaDMIA Project, also funded by the Gates Foundation, and consists in taking small needle biopsies of key organs for their laboratory analysis. Importantly, the principle seems to be accepted by the communities where the method would be applied.
In developing countries, a considerable percentage of people, particularly children, die without receiving healthcare and thus it is difficult to establish the precise causes of death. This limits the prioritisation of effective public health strategies and the assessment of their effect. "The establishment of new reliable diagnostic methods to identify the causes of death, particularly in children, is crucial for establishing the real burden of disease and a better allocation of health resources" says Dr. Quique Bassat, principal investigator of the CaDMIA Project.
CHAMPS will be coordinated by the Emory Global Health Institute and the CDC, with the collaboration of ISGlobal. Envisioned to be a 20-year project and to expand to 25 countries in Asia and Africa, it will be initially based at six sites, including the Manhiça Health Research Centre (CISM) and the Central Hospital of Maputo, in Mozambique. For Dr. Jaume Ordi, main pathologist of the study, "this technique can represent a real diagnosis revolution in resource-poor settings, allowing a correct identification of the causes of mortality".
The surveillance network, initially restricted to the paediatric population, could be applied in the future to other vulnerable populations. For Dr. Clara Menéndez, director of the Maternal, Child and Reproductive Health Initiative at ISGlobal and co-researcher in the study, "these innovative techniques could also apply to pregnancy-associated deaths and thus improve our understanding of the underlying causes and how to prevent them".