Policy & Global Development
Morocco and Spain Strengthen Cooperation on Food Safety
The Moroccan Scientific Committee for the Evaluation of Health Risks in Food (CERSA) visits Spain, as part of the AECID-ISGlobal Collaboration Agreement.
15.09.2023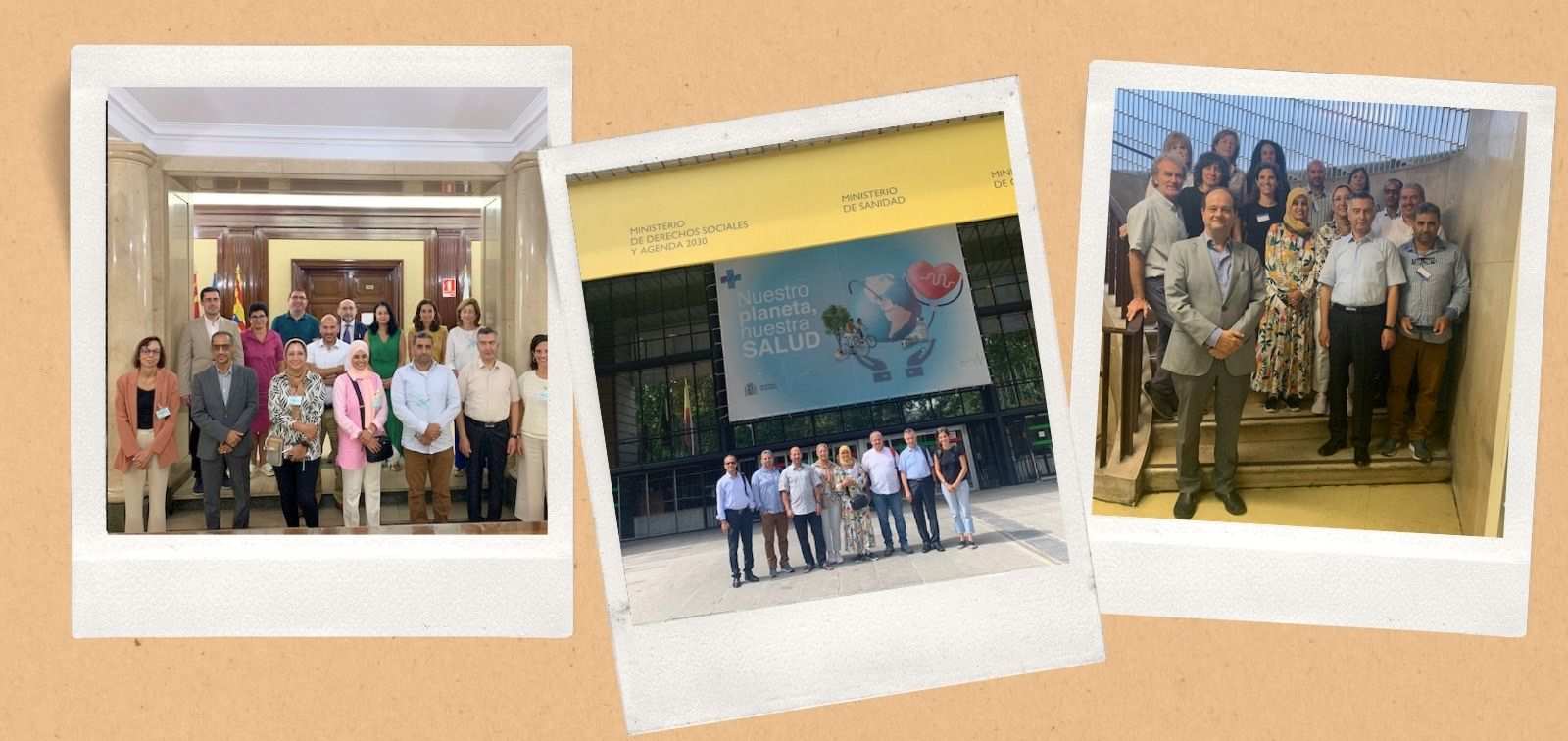 This visit took place before the devastating earthquake that struck Morocco on Friday, September 8. ISGlobal would like to express its support and solidarity to the Moroccan people.
On September 6 and 7, a delegation from the Scientific Committee for the Evaluation of Health Risks from Food (CERSA), of the Moroccan Ministry of Health and Social Protection, visited Madrid to participate in technical meetings on food safety with the Spanish Agency for Food Safety and Nutrition (AESAN) and the General Directorate of Public Health of the Ministry of Health of the Government of Spain. This visit, facilitated by ISGlobal, is part of the collaboration agreement between AECID and ISGlobal to promote health research and knowledge transfer through technical-scientific cooperation.
Knowledge exchange on food safety
The purpose of the meeting with the health authorities was to exchange knowledge and experiences between Morocco and Spain, with the aim of strengthening preparedness and response to food risks and promoting continued cooperation in the field of public health. The CERSA delegation, made up of leading Moroccan health and food safety experts, presented Morocco's risk assessment system, which is coordinated by the Ministry of Health, in collaboration with the Ministry of Agriculture and other key institutions, such as the National Office for Food Safety (ONSSA). The delegation highlighted the important link between epidemiological surveillance and food safety, and provided details of its work, including the Transversal Nutrition Programme, the Pharmacovigilance and Antivenom Unit, research on food toxicology and microbiology, the Antibiotic Resistance Programme. They also highlighted the need to increase focus on risk prevention.
International cooperation in public health crisis management
The Director of AESAN and several members of its Scientific Committee shared information on the Agency's work on food safety and nutrition, including examples of chemical, biological and nutritional risk assessments, management and communication. The meeting also included presentations on how the Scientific Committee functions, stressing the importance of the independence of its members.
The Spanish Ministry of Health, through the Coordination Centre for Health Alerts and Emergencies, also presented its alert and response system in Spain, in particular the rapid assessment of food outbreaks, highlighting the importance of international cooperation in health crisis management. The efforts of the Spanish health system during the pandemic and the importance of further strengthening it were highlighted.
As the facilitator of these meetings, ISGlobal presented the AECID-ISGlobal collaboration agreement, which promotes technical-scientific cooperation, including the creation of the Mediterranean Health Observatory, based in Morocco, with a regional scope.