Research
Hypoglycaemia in Children with Malaria is More Frequent than Previously Thought
For the first time, a study performed in Mozambique continuously monitors glucose plasma levels in paediatric malaria patients
30.05.2017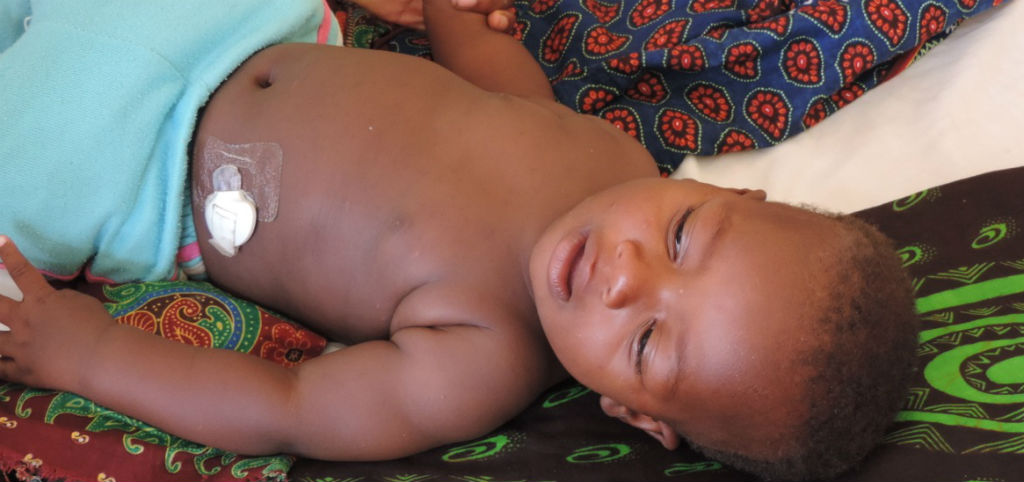 Hypoglycaemia in hospitalized children with malaria is more frequent than previously thought, according to a study led by ISGlobal, an institution supported by the "la Caixa" Foundation, in collaboration with the CISM in Mozambique. The results, published in Malaria Journal, could contribute to improve malaria prognosis and avoid its most severe complications in hospital-admitted children.
Hypoglycaemia is a frequent problem in African hospitals and is associated with a wide range of diseases including diarrhoea, meningitis or malaria. In malaria patients, hypoglycaemia is partly due to glucose consumption by the parasite, and it is associated with worse disease evolution and poor prognosis.
In this study, the authors used continuous glucose monitors to detect hypoglycaemia episodes in children admitted with malaria in the Manhiça District Hospital, not only at admission but during the first 72 hours upon admission. Five of the 65 children recruited for the study (7.7%) had hypoglycaemia on admission (a higher percentage than that described in previous studies). Importantly, the use of continuous glucose monitors permitted the detection of hypoglycaemic episodes in 10 of the 65 children during their hospitalization, although this did not associate with poor evolution at the individual level. None of the episodes was detected by the caregivers or clinical staff.
"This is the first study that uses continuous glucose monitors for the diagnosis of hypoglycaemia in a low-resource country, and the first time it is done in children with malaria" says Lola Madrid, lead author of the study. The authors conclude that hypoglycaemic episodes detected by conventional methods may only be the tip of the iceberg of the real burden of hypoglycaemia in children admitted with malaria. Further studies with a higher sample size are required to identify risk factors for hypoglycaemia during the first days of illness, and help detect patients who could benefit from more thorough control in order to avoid severe complications.
Referencia
Madrid L, Sitoe A, Varo R et al. Continuous determination of blood glucose in children admitted with malaria in a rural hospital in Mozambique. Malar J. 2017; 16: 184.