Research
The ISGlobal Alliance Presents its Research Programme at the First CERCA Conference
The ISGlobal research centres CRESIB and CREAL form part of the Catalan Government's CERCA network
30.04.2014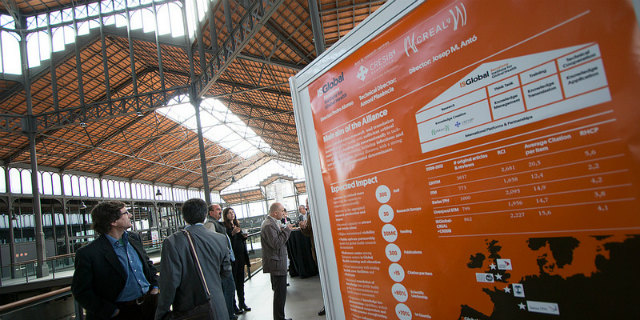 The Catalan Research Centres Institute (CERCA) held its first conference on 28 April in the Born district of Barcelona. This event was organised to raise the visibility of the work of CERCA research centres, to promote the creation of working partnerships with other scientific institutions, and to inspire future research aimed at taking on new challenges.
During this conference, ISGlobal and its research centres CRESIB and CREAL presented their research in the field of global health, which deals with infectious diseases, chronic non-communicable diseases and the environmental determinants of both.
In his opening speech, Lluís Rovira, the director of CERCA, reported that 41% of CERCA institutes have received ERC research grants, 15% are accredited Severo Ochoa centres of excellence, and 15% are supported by Marie Curie cofunding. He went on to say that 70% of CERCA centres publish in the scientific journals Science and Nature, 61% are currently coordinating European projects, and 50% have created spinoffs.
The plan to forge an alliance between ISGlobal, CREAL, and CRESIB was initially set in motion with the support of the Generalitat de Catalunya in the framework of the SUMA programme for integrating CERCA centres. The renewal of this support at the end of 2013 has facilitated the completion of key elements of the structure that will enable the integration of the centres. This work is being undertaken to ensure the success of the ongoing process and to confirm the viability of integrating the three institutions.