Research, Training, Policy & Global Development
ISGlobal Participates in Symposium of African Research Centres Held to Mark the 20th Anniversary of the Manhiça Health Research Centre (CISM)
The event closed with an emotional tribute to Dr Pascoal Mocumbi, founding president of the Manhiça Foundation, who will now become honorary president of the institution
11.03.2016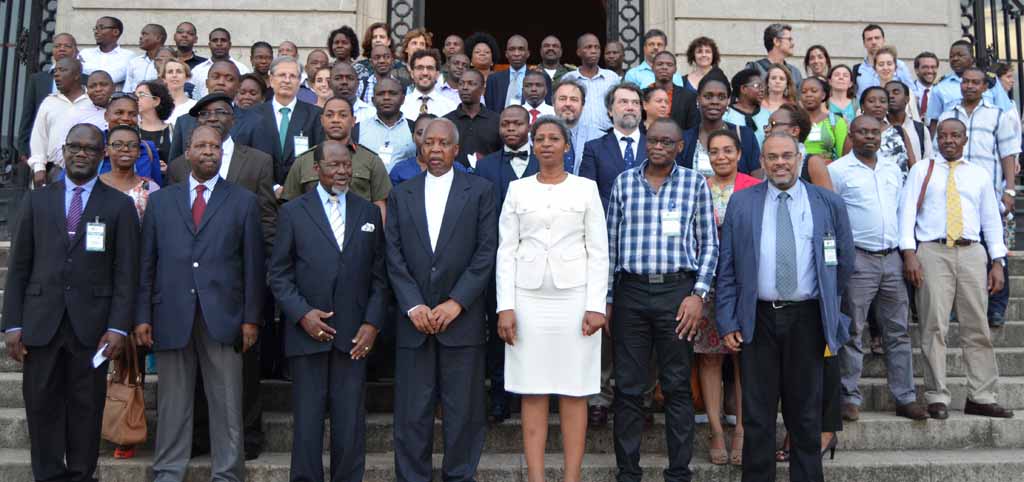 Taking as its theme "The role of African research institutions in achieving the Sustainable Development Goals", a meeting held on 8 March in Maputo brought together participants from more than ten research centres and academic institutions as well as representatives of governments, society civil and the private sector. The symposium, held to celebrate the 20 years of history of the Manhiça Health Research Centre (CISM), was organised by the Manhiça Foundation in collaboration with the "la Caixa" Foundation, the Calouste Gulbenkian Foundation, the Spanish Agency for International Development Cooperation, and the Barcelona Institute for Global Health (ISGlobal).
Throughout the one-day symposium in Mozambique's capital city, the representatives of the African research centres engaged in a debate on three different topics. The first topic was the past achievements of African research and the challenges it faces today, in particular its role in the effort to achieve the Sustainable Development Goals. The second part of the programme focussed on identifying opportunities and new perspectives for the future of research in Africa. The third topic discussed was the challenge of obtaining funding and the models that could potentially ensure the sustainability of high-impact African research.
ISGlobal was represented by its Director, Dr Antoni Plasència, accompanied by Dr Clara Menéndez, Dr Quique Bassat and Dr Núria Casamitjana. In his presentation, Dr Plasència gave a brief account of the 20 years of effective collaboration between ISGlobal and CISM. Ms Ariadna Bardolet, representing the "la Caixa" Foundation, talked about the Catalan foundation's ongoing support for global health research and international cooperation.
A Tribute to the Work of Pascoal Mocumbi and a New Appointment
The most emotive moment of the symposium was the tribute to Dr Pascoal Mocumbi, the outgoing president of the Manhiça Foundation. Dr Mocumbi—who has served as Mozambique's Prime Minister, Minister of Health, and Minister of Foreign Affairs—played a key role in the creation of CISM and has made a valuable contribution to the centre throughout its first 20 years. The day before the symposium, the Board of Trustees of the Manhiça Foundation approved the appointment of Dr Leonardo Simao as the new president of the foundation and Dr Mocumbi's appointment as honorary president. Dr Simao has also served as Mozambique's Minister of Health and Minister of Foreign Affairs. The tribute was chaired by Dr Nazira Abdulah, the current Minister of Health, and was attended by Mr Alvaro Alabart, Spain's Ambassador to Mozambique. Among the most heartfelt tributes were those of the former President of the Republic of Mozambique, Mr Joaquim Chissno, and the contributions of Dr Mohsin Sidat and Dr Pedro Alonso, the current and former presidents, respectively, of the foundation's Board of Governors.