Research
ISGlobal Serves on the Scientific Advisory Committee on Ebola Virus Disease Created by the Generalitat de Catalunya
The Committee will pass on the results of its evaluations and make recommendations to the Ebola Analysis and Monitoring Committee and other appropriate agencies or bodies
26.11.2014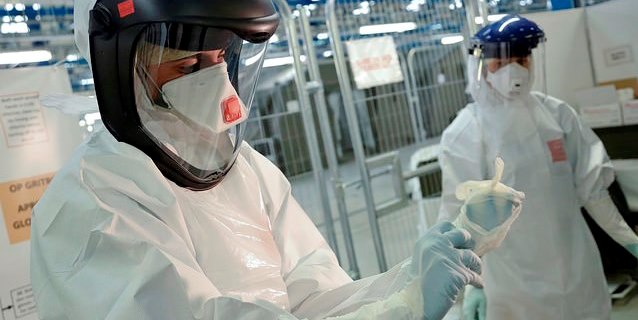 The Catalan Ministry of Health has set up a Scientific Advisory Committee on Ebola Virus Disease. ISGlobal is strongly represented on the twelve-person committee through the following members: Antoni Plasència, director of ISGlobal, and researchers Antoni Trilla, José Muñoz, Mikel Martínez and Vicky Fumado. ISGlobal's presence on the committee is in line with the institute's advisory role to the Catalan Government. The Generalitat de Catalunya is one of the institute's trustees.
The committee is chaired by Dr. Antoni Trilla, who is head of the Preventive Medicine Department at Hospital Clínic and an ISGlobal researcher. All the members are experts working at the local, national or international level in relevant areas, including the clinical management of tropical diseases, public health, virology, vaccines, operational activities and communications. The other members of the committee are Angela Domínguez, Mireia Jané, Josep M Jansà, Teresa Pi-Sunyer, Joan Tubau and Gema Revuelta.
The task of the committee is to generate, gather and update information and scientific evidence on Ebola virus disease. It will advise on the public health response, including the development of action plans and decision-making processes. It will also consult with various other agencies and bodies, including those responsible for coordinating and monitoring the response in Catalonia.