Research
A Boost for Science and Innovation in Barcelona
ISGlobal's experience in science generated in collaboration with civil society will serve as a starting point for implementing a new agreement between Barcelona City Council and "la Caixa"
22.01.2019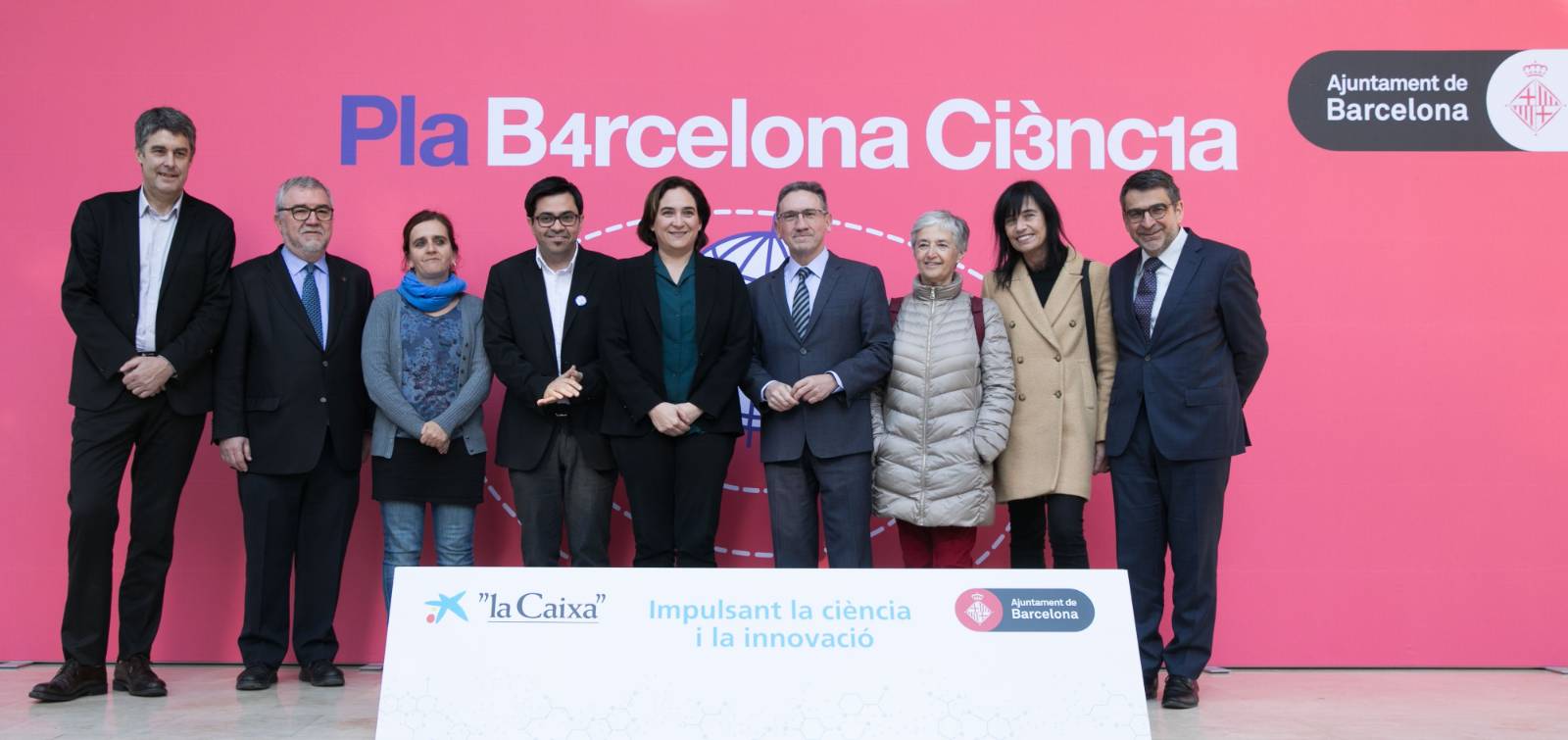 Ada Colau, the Mayor of Barcelona, and Jaume Giró, CEO of the "la Caixa" Banking Foundation, have signed a partnership agreement to advance and strengthen the City Council's plan for science: Barcelona Ciencia. The aim of the plan is to make the city an important European hub of excellence in responsible research and innovation. The plan, which is based on a public-private-citizen model of collaboration, will promote, expand and reinforce existing high-quality research and innovation with additional lines of work and citizen participation. The experience of ISGlobal and IrsiCaixa in the field of citizen science generated with civil society and other actors will serve as a starting point.
The agreement is focused on two main lines of action: the creation of the Barcelona CaixaResearch Living Lab, a platform for research and citizen participation; and a municipal call for applications for research grants—in total one million euros—to be funded jointly by the City Council and "la Caixa".
The Barcelona CaixaResearch Living Lab
The Barcelona CaixaResearch Living Lab will serve as a meeting point for many different actors, such as project managers, citizens, academic institutions, researchers and civil society. At the same time, it will be a place where public opinion on current scientific issues can be expressed and gathered. The new platform will host initiatives seeking public participation in research projects or collaborative alliances in the design of research and innovation agendas. The starting point of the new project will be the work carried out previously by the IrsiCaixa Living Lab and ISGlobal, which includes a wide range of initiatives in scientific research and health.
Mª Jesús Pinazo, an ISGlobal researcher and co-coordinator of the Barcelona CaixaResearch Living Lab project, stressed that "the involvement of citizens and civil society in research and innovation is essential if we are to achieve solutions that can transform society and improve people's lives."
Ageing, Mobility and the Environment
This is the first time a Spanish city council has launched a call offering direct funding for science projects. The list of successful applicants will be published in March and the funding will go to projects seeking innovative solutions in three areas: ageing and quality of life; mobility; and respect for and protection of the environment. The overall aim is to contribute to the modernisation of the city of Barcelona in line with the objectives that govern the actions of institutions within the European Union and worldwide.
In her closing remarks, Ada Colau emphasised that this is a strategic project for the city, with a horizon of 2030, "aimed at creating our own economic development model based on our strength in science and research".