Policy & Global Development, Antimicrobial Resistance
Micro-Combat Card Game Named Best Initiative to Raise Awareness About Antibiotic Resistance
The Spanish Agency of Medicines and Medical Devices has selected a card game created by ISGlobal as the winner of one of the 2018 PRAN Awards
25.07.2019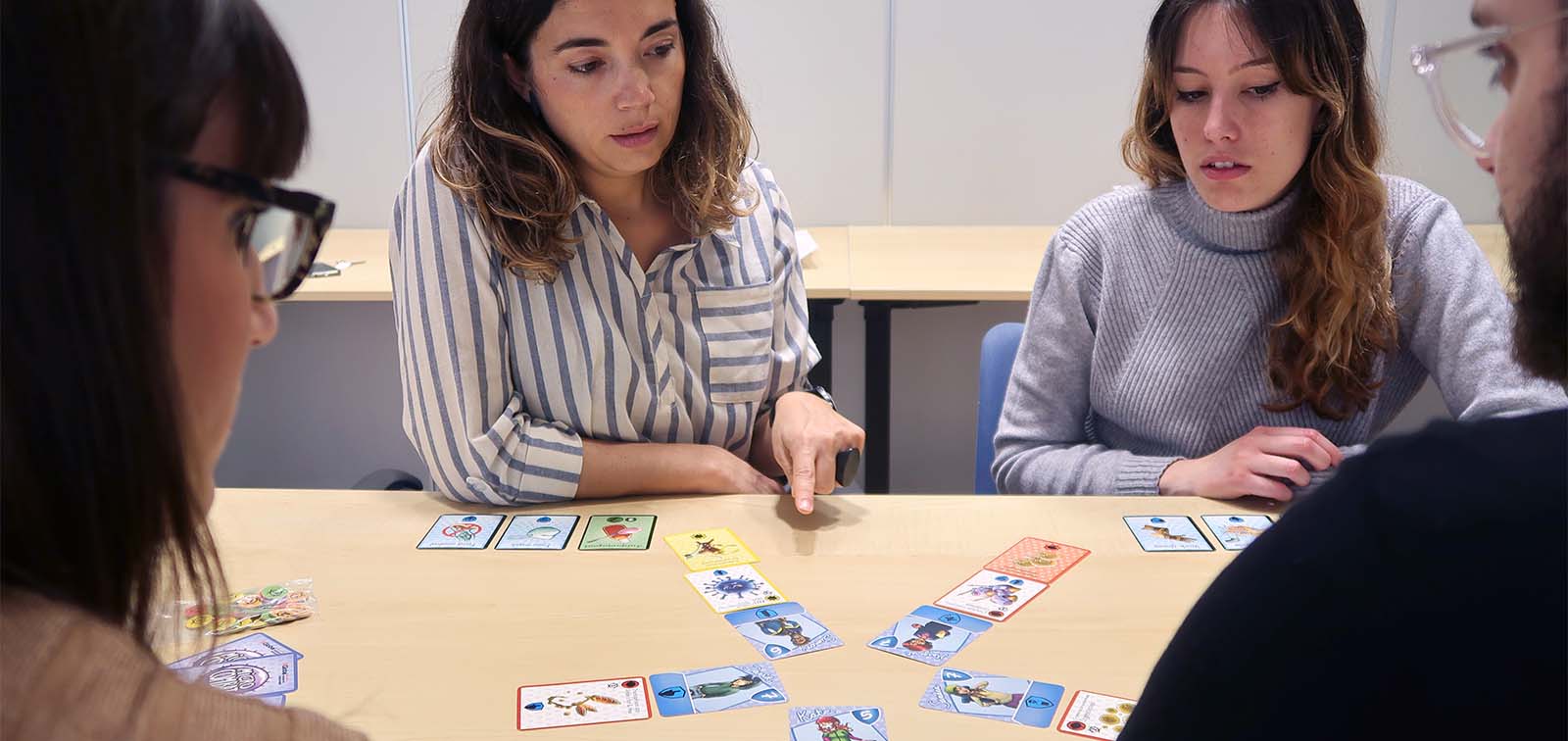 Sepsis, pneumonia and tuberculosis are just three of the countless infections that have become more difficult to treat as a result of antimicrobial resistance. The diminished efficacy of antibiotics—currently one of the greatest threats to global health—is claiming more and more lives each year. Against this backdrop, the Antimicrobial Resistance Initiative at the Barcelona Institute for Global Health (ISGlobal), a centre supported by "la Caixa", created an educational card game called Micro-Combat to help in the fight against bacterial resistance. The Spanish Agency of Medicines and Medical Devices (AEMPS) recently selected this teaching tool as the winner of one of the 2018 National Antibiotic Resistance Plan (PRAN) Awards, which comes with a cash prize of €4,000.
With the aim of raising awareness about proper antibiotic use and the threat of antimicrobial resistance, for the second consecutive year, the AEMPS has awarded prizes in five categories: surveillance, research, scientific publications, training and communication. The winners, announced on 22 July, included Micro-Combat. The ISGlobal game was chosen as the recipient of the PRAN Award for the Best Initiative for Communication and Raising Awareness About Antibiotic Resistance, the prize in the communication category. Of the five PRAN Award winners, Micro-Combat was the project that received the highest score: 99 out of a possible 100 points.
"This award is a major recognition of our work not only as researchers but also as agents of social change," commented Clara Ballesté, coordinator of the ISGlobal Antimicrobial Resistance Initiative. "Preventing the appearance of new antimicrobial resistance in the future involves raising young people's awareness about the proper use of antibiotics," commented the Initiative's director, Jordi Vila.
A total of 54 projects competed for the 2018 PRAN Awards. The criteria used to select the five winners were methodology, results, expected continuity, synergies established and level of innovation. In addition to the cash prize, the winners will be officially recognised at an event marking European Antibiotic Awareness Day on 19 November.
Micro-Combat is now available for pre-order online
Micro-Combat puts players in the shoes of health care workers and researchers whose mission is to prevent pathogens present throughout the city from making people ill. The game will be released in early September and can now be pre-ordered online for €12 (with free shipment anywhere on the Iberian Peninsula). Profits from the sale of Micro-Combat will fund research on new antibiotics.
The game, devised by ISGlobal in collaboration with Laboratori de Jocs, was produced and validated with funding from the European Health Forum Gastein and European Antibiotic Awareness Day, an initiative of the European Centre for Disease Prevention and Control (ECDC).