Duration

01/01/2022 - 31/12/2023

Coordinator

Sara Soto

Funded by

Instituto de Salud Carlos III, Unión Europea — Project Code: DTS21/00004
Hoy en día, uno de los problemas de salud más importantes es el aumento, aparición y propagación de resistencias antimicrobianas entre los diferentes microorganismos. Se estima que las bacterias resistentes a los antibióticos causan 33.000 muertes en Europa y 700.000 en el mundo cada año.
La OMS ha identificado un grupo de bacterias resistentes a los antibióticos que son capaces de "escapar" de la acción biocida de los mismos que y representan nuevos paradigmas en patogénesis, transmisión y resistencia. Este grupo incluye Staphylococcus aureus y Acinetobacter baumannii. La aparición y propagación de la resistencia a los antimicrobianos es concomitante con una disminución de la inversión y, por tanto, del descubrimiento y comercialización de nuevos antibióticos.
En este sentido, junto con la Universidad de Almería (UAL), hemos descubierto un nuevo compuesto de oro (III) (UAL267/17) con alta actividad frente a estas dos principales bacterias multirresistentes.
El objetivo del proyecto es nominar un "LEAD compound" que pueda ser sometido a optimización para entrar en la fase de preclínica regulatoria. Para ello, se realizarán estudios in vitro de actividad antibacteriana, citotoxicidad y ADME, estudios de interferencia, y estudios preliminares de toxicidad y eficacia en modelo animal de sepsis con las nuevas moléculas candidatas sintetizadas por UAL.
Los resultados esperados serán de alto valor social ya que el desarrollo de una nueva clase de antibióticos mejorará radicalmente la salud de los pacientes, disminuyendo el fracaso del tratamiento y el tiempo de hospitalización, provocando una reducción del coste en salud.
Financiación total
111.000 €
Instituto de Salud Carlos III, Unión Europea. Este proyecto está cofinanciado por el Fondo Europeo de Desarrollo Regional (FEDER). "Una manera de hacer Europa"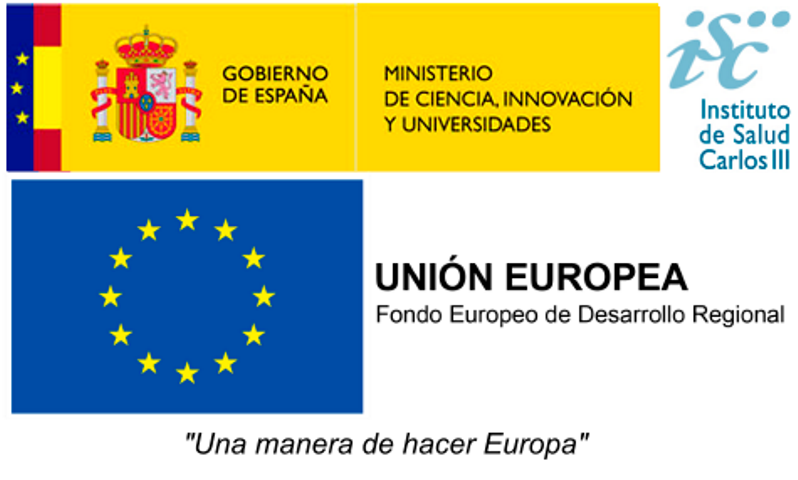 Our Team
Coordinadora
Sara Soto González

Associate Research Professor and Head of the Viral and Bacterial Infections Programme at ISGlobal.