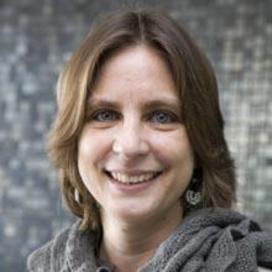 Matiana González
Coordinator of the Malaria Elimination Initiative
Malaria
After 8 years serving as editor-in-chief in the culture section of Público, a renowned newspaper in Guadalajara, Mexico, Matiana González Silva moved to Barcelona in 2001 to pursue a Master's degree in Science Communication. Upon completion, she enrolled in a PhD in History of Science at the Autonomous University of Barcelona (UAB). Her doctoral dissertation, defended in 2008, examines the public image and media coverage of human genetics and related political debates in the Spanish daily press, and is soon to be published in book form.

In 2009, Matiana joined the Barcelona Centre for International Health Research (CRESIB) as scientific writer for the malERA initiative (Malaria Eradication Research Agenda). She coordinated the writing of the 12 scientific papers that constitute the malERA monograph published by PLoS Medicine in 2011. She also co-authored a piece on lessons learned from the World Health Organization (WHO) campaign for malaria eradication of the mid-20th century. In 2011, she was seconded to the Global Malaria Programme at the WHO to provide overall programmatic support and to review chapters of the World Malaria Report 2011.

Since 2012, Matiana coordinates the Malaria Elimination Initiative at the Barcelona Institute for Global Health (ISGlobal). Her main responsibilities entail providing the Institute with a coherent common view on malaria elimination, finding synergies across its four areas of action, and catalyzing strategic institutional collaborative agreements. Matiana also provides analytic work for the ISGlobal think tank in subjects related to malaria and science policies.

Dr. González Silva is since 2010 an Associate Lecturer of History of Science at the UAB.